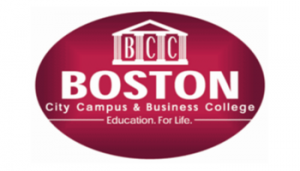 UNISA Centre for Business Management - Retailing
Core Subjects
(Compulsory)


Store location and Customer Focus (UNISA)


Marketing and Merchandising (UNISA)


Principles of Marketing


Retail Marketing


Business English


Word Processing


Spreadsheets


Understanding the Internet


Principles of Customer Service


Choice Subjects
(2 Subjects are compulsory.)


Intro to P.C.


Windows


Principles of Marketing Communication


Consumer and Buyer Behaviour


Principles of Advertising


Selling Skills


Introduction to Business Accounting (FMI)


Life Skills


Personality Profile


Friendly


Helpful


Customer Service Orientated


Communicative


Special Features


Interactive Guest Lectures


Regular Workshops and Assignments


Outcomes


Understand the importance of stock control including: markdowns, shrinkage, visual control,
rand control and unit control.


Understand retail pricing: cost of goods and mark-ups and managing price changes.


Understand selling, communications mix, retail promotion activities.


Understand advertising, various media opportunities and sales promotions.


Possess knowledge of store locations, best positioning and best design layout.


Possess knowledge of customer focus, how retailers should focus on their customers.


Be able to discuss how retail buyers can be guided to buy the right merchandise.


Understand the importance of suppliers.


Able to operate Word Processing and Spreadsheet software.


Have a working knowledge of e-mail and the internet.


Qualifications


Introduction to Retailing Certificate (UNISA) NQF Level 6, 24 credits


Certificate (Boston)


Entry Requirement:
It is compulsory that a learner has achieved a Grade 12 Certificate, prior to registering for the
UNISA Retailing Management Programmes.
However, UNISA is prepared to consider prior work experience if a learner has not achieved a Grade 12 certificate
External fees and Text Books:
Learners will be required to pay additional fees to UNISA and FMI (if Introduction to Business Accounting (FMI) is chosen as a Choice subject).
These will be quoted by and paid to Boston City Campus and Business College, and transferred on the Learner's behalf.
Learners will be required to pay additional fees for prescribed UNISA textbooks.
For more information or to apply,
please click here
.