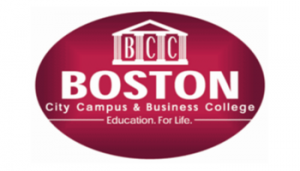 UNISA Centre for Business Management - Public Relations Practice
Core Subjects
(Compulsory)


Introduction to Public Relations


Basic Public Relations Principles (UNISA)


Public Relations in Practice (UNISA)


Word Processing


Presentation Graphics


Business English


Understanding the Internet


General Office Practice


Principles of Customer Service


Choice Subjects (2 Subjects are compulsory.)


Keyboarding


Intro to P.C.


Windows


Spreadsheets


Adobe Photoshop 1


Life Skills


Principles of Journalism


Introduction to Business Accounting (FMI)


Practical Bookkeeping 1 (FMI)


Practical Bookkeeping 2 (FMI)


Personality Profile


Friendly


Dynamic


Confident


Very good at communicating


Responsible


Well organised


Charming


Outcomes


Explain the concept of Integrated Marketing Communications.


Demonstrate an understanding of the place of Public Relations in the organisation


Demonstrate an understanding of ethics, Public Relations, and specifically campaign planning and management.


Comment on the performance dimensions of Public Relations, specifically campaign planning and management


Explain Marketing, Public Relations and Relationship Marketing Comment on Public Relations, Marketing and the Media.


Explain Social Responsibility and the Image of a Company.


Comment on Events management


Explain Crisis Communication Management.


Comment on Financial Management for Public Relations


Summarise Employee Relations Management


Comment on Internal Branding, creating and sustaining high performance organisations


Explain lobbying, Issues Management and Public Policy.


Comment on the Internet and Public Relations


Special Features


Interactive Guest Lectures


Regular Workshops and Assignments


Qualifications


UNISA issues the  "Course in Public Relations Certificate" on successful completion of two UNISA modules. NQF Level 6, 24 Credits.


Public Relations Practice Certificate (Boston)


If the three FMI subjects are chosen as Choice subjects, the FMI issue the Assistant Bookkeeper Skills Programme. (FASSET SETA) - NQF Level 3, 38 Credits.



For more information or to apply,
please click here
.​​​