We are not an institution so please contact the
relevant institution directly for course information.
Register Here
FOR ALL THE LATEST OFFERS
AND SPECIALS NOW
Register
What are you looking for?
COURSE: UNISA BACHELORS IN LAW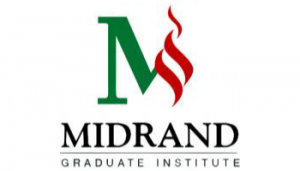 Type:
N/A
Duration:
3 Years Full Time
The UNISA Bachelor of Commerce degree in Law is a specialised degree suitable for students who wish to link a commercial background with that of law. A person with this background can work in an insurance company, a merchant bank, or any other financial institution. Graduates can also consider working in the commercial department of a law firm.
Type: undergraduate degree
Duration: 4 years full time
Compulsory Subjects
First year subjects:


African Customary Law


Introduction to the Theory of Law


Law of Persons


Family Law


The Foundation of South African Law


The Origins of South African Law


Skills Course for Law Students


General Principles of Criminal Law


Accounting for Law Practitioners


English for law Students


Second year subject:


Law of Succession


General Principles of Civil Procedure


Entrepreneurial Law


Interpretation of Statutes


Constitutional Law


Criminal Law: Specific Crimes


Law of Property


Fundamental Righta


Insolvency Law


Administrative Law


Third year subjects:


Evidence: The Presentation and Assessment of Evidence


Law of Contract


Law of Nagotiable Instruments


Law of Criminal Procedure


Enrichment, Liability and Estoppel


Evidence: Admissibility of Evidence


Law of Delict


Labour Law


Civil Procedure: Court Proceedings


Law of Criminal Procedure: Trial and Post-trial


Fourth year subjects:


Media Law


Company Law


Specific Forms of Delict


Law of Sale and Lease


Forensic Medicine


Advanced Labour Law


Advanced Criminal Law


Compulsory Papers


Legal Philosophy


Public International Law


Professional Ethics


Careers: Legal representative, attoney, magistrate.
Source:
www.midranduniversity.com
​