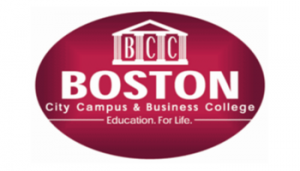 Travel and Tourism Operations
SAQA ID 60009
NQF Level 4 (201 credits)
Year One
Core Subjects
(Compulsory)


Tourism Geography


Overview: South Africa


Fares and Ticketing within Africa


Travel Industry Operations 1


Effective Communication


Selling Skills


Life Skills


Intro to P.C.


Windows


Understanding the Internet


Word Processing


Business English


Field Trips


Choice Subjects (Subject to Prior Learning)


Keyboarding


Reception and Switchboard Skills


General Office Practice


Fundamental Subjects (Subject to Prior Learning)


Business Literacy: English


Business Literacy: Mathematics


If a Learner has not passed Grade 12, it is necessary to register for both subjects shown under the Fundamental Subject heading.

Year Two
Core Subjects (Compulsory)


Overview: Africa


Overview: Europe/South America/Middle East


Travel Industry Operations 2


BSP Overview


Principles of Customer Service


Business Management Techniques


Spreadsheets


Introduction to Business Accounting (FMI)


Reservations and Front-of-House Programme (Jade Apex)


Field Trips


Year Three
Core Subjects (Compulsory)


Overview: Far East/North America/Australasia


International Fares and Ticketing


Principles of Marketing


Presentation Graphics


Experiential Training for 3 Months


Amadeus


Field Trips


Personality Profile


Efficient


Love of Travel


Accurate


Helpful


Precise


Friendly


Responsible


Outcomes


Understand the Travel and Tourism Industry.


Demonstrate an Understanding of Customer Service.


Demonstrate computer literacy in the Travel and Tourism environment.


Operate in the Travel and Tourism environment


Possess destination knowledge


Be fully conversant in Travel Geography


Possess working knowledge and competency with Fares and Ticketing, and Travel Documentation.


Handle financial practices, calculations, procedures and transactions according to Industry and Operational requirements.


Special Features


Guest Speakers from the Industry


Regular Workshops and Assignments


Field Trips and Outings to Local Resorts and Tourist Attractions


Entry Requirement:
 If a Learner has passed Grade 12 with English and Mathematics/Mathematical Literacy, it is not necessary to register for the Fundamental Subjects.
If a Learner has passed Grade 12 with English but not Mathematics/Mathematical Literacy, it is necessary to register for "Business Literacy Mathematics" under Fundamental Subjects shown.
Work Place Experience
Please note that Learners must obtain experiential training (work place experience) for a minimum of three months, in order to complete their Qualification. Work Place Assessments will be necessary.
Qualifications


SAQA ID: 60009 Travel and Tourism Operations - NQF Level 4, 141 Credits


Qualification (Boston)


Learners qualify with 141 credits although they in fact earn 201 credits by completion of year three.
Amadeus
Amadeus is a computerised Global Distribution System. Learners are free to select an alternative system, for example: Galileo, but this is not taught at Boston.
In this case the Learner must not register for Amadeus, but must furnish the college with proof of Certification of Galileo training.
The certified copy of this training certificate will be placed in the Learner's Portfolio of Evidence. Please note that this training and certification must be obtained within the final 6 months of Year 3, as knowledge and skills must be up-to-date at the time of completion of the Travel and Tourism Operations Qualification.
For more information or to apply, please click here.