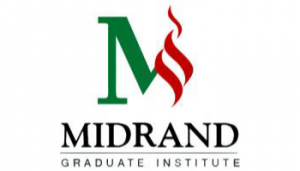 Bachelor of Commerce in Tourism Management
Duration
All full-time undergraduate degree programmes are offered over a minimum period of three years.
Description
MGI's
BCom in Tourism Management
degree provides a different and much needed model of higher education in this discipline as students are provided with a solid grounding in the academic theory underpinning the main concepts of the field of
Travel and Tourism Management
.
The curriculum includes a substantial practical component, culminating in an industry internship that forms part of the final year curriculum. Also included in the curriculum are relevant, more generalized modules. Such modules include an Introduction to Financial Accounting and
Business
English.
Coupled with the curriculum model as described, students also undertake field trips that are based on research projects, practical assignments, and case studies.
Students gain the necessary skills in airfares and ticketing as a prerequisite for Galileo and are thus provided with the practical experience and theoretical knowledge to become entrepreneurs or
manager
s of any sector in this field.
Qualification structure
The syllabus comprises three levels:
Level 1
Students are introduced to the basic principles of
Tourism Management
:


Business English


Business Management IA


Business Management IB


Computer Skills


Economics IA


Economics IB


Introduction to Tourism, Travel & Hospitality


Introduction to Financial Accounting


Marketing I


Quantitative Techniques


Tourism Geography


Tourism Environment


Level 2
Students develop an intermediate level of knowledge in
Travel and Tourism Management
.


Entrepreneurship and Small Business Management


Business Law I


General Management


Human Resource Management IIA


Industrial Relations I


Marketing IIA


Marketing IIB


Research Methodology


Tourism Festivals and Events II


Tourism Planning and Development


Transportation in Tourism II


Level 3


Airfares and Ticketing


Business Ethics


Destination Marketing


Galileo


Hospitality in Tourism III


Internship


Marketing for Services


Organisational Change


Research Project


Special Interest Tourism III


Strategic Management


Tourism Distribution III


Students who fulfil all the requirements for Levels 1, 2, and 3 are awarded the MGI Bachelor of Commerce in Tourism Management degree.
Career options


Eco-tourism Planning and Management


Strategic Tourism Manager


Tour and Travel Operator


Festival and Special Event Manager


The MGI Bachelor of Commerce in Tourism Management degree is endorsed by the Midrand Tourism Association.
For more info

Midrand Graduate Institute
T: +27 (0)11 690 1700
[email protected]
Search for more
courses