We are not an institution so please contact the
relevant institution directly for course information.
Register Here
FOR ALL THE LATEST OFFERS
AND SPECIALS NOW
Register
What are you looking for?
COURSE: SYSTEMS DEVELOPMENT NQF 5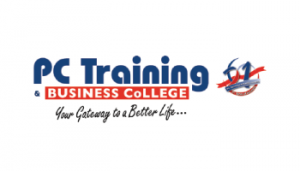 Type:
N/A
Duration:
Full Time
SAQA ID : 48872
NQF LEVEL : 5
(Minimum credits : 131)
Purpose of Qualification: The purpose of this qualification is to enhance readiness and provide entry into the areas of Systems
Development at NQF level 5. It prepares learners for entry into the workplace or as undergraduate study in the Systems Development areas covered, providing them with the necessary knowledge needed for further study in the fields of Information Technology and Computer Sciences at Higher Education level.
Availability: Durban, Johannesburg (141 Main), Pretoria, Cape Town, Bloemfontein, Randburg, Kempton Park, Pietermaritzburg, De Beer Street, Vereeniging, 33 Troye, Jacob Maree, Bicard Street, Johannesburg (32D).
Registered with: Department of Education.
Accredited by: Isett Seta.
Admission requirements: New National Senior Certificate (NSC) that allow entry to the Higher Education Certificate Diploma or Bachelors Degree. OR Equivalent NQF Level 4 qualification.
Minimum completion time: 1 year.
Articulation: This qualification was developed to allow for further study in Information Technology and related fields at Higher Education levels. It will allow the qualified learner to progress to further qualifications either in Systems Development or other IT domains, or into related industries where IT is a key component. In particular, this qualification has been designed to allow entry into the National Diploma in Systems Development at NQF level 5 and into current tertiary qualifications at National Diploma level.
Assessment of programme:
Assessment is conducted as both Formative Assessment & Summative Assessment. The Formative Assessment is covered as Continuous Assessment Test and compilation of a Portfolio of evidence by the learner. The Summative Assessment takes place as a National Summative exam for 1st & 2nd Semester. It is compulsory for all learners to complete WIL for completion of the programme.




(All modules below are compulsory)

Semester 1


(All modules below are compulsory)

Semester 2




Personal Development

Database Design, Implementation

& Development Vol. 1

Computer Programming


Database Design, Implementation

& Development Vol. 2

Gathering Techniques for Computer Systems

Development & Problem Solving

Computer Programming Development

& Problem Solving

Programming : Web Design




 Career Focus
This qualification can lead to the following career opportunities:
•  Computer Support Technician
•  Project Planner
•  Programmer
•  Data Capturer
•  ICT Project Manager
Contact
PC Training & Business College.
​
Follow us On