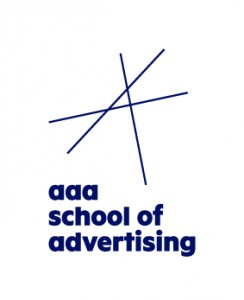 Part-Time SEO strategy short course
Duration: 10 weeks
Become an
SEO strategist
This short course will give you all of the knowledge and tools required to become an
Search Engine Optimisation strategist
.
It will allow you join a team in a junior capacity, but the foundation you'll get will lay a solid platform for many years of learning to come.
Everything from understanding what a
Search Engine
is to complicated site audits will be covered.
The content of the course will include:


Basics of Search
This will introduce the concept of search and how this applies to search engines.  It will also introduce the basic principles that have and always will apply.


Introduction to SEO
SEO is an involved process, but there are basic principals that will always apply.


Keyword Research
A good SEO campaign starts with knowing what keywords to target so this module covers how this should be done.


Site Structures
A good site structure will mean that more of your site gets seen by Google.


Competitors – tools and intelligence
Knowing who is ranking for which keywords will give you an indication of which keywords to target.


Google Analytics and Data mining
Once your campaign is running, you'll need to know what is working and what isn't – Google Analytics will tell you this.


Search Engine Algorithms
The rankings we get are determined by algorithms that nobody knows.  We have our suspicions about how they work…


HTML
There are HTML tags that the any SEO needs to know so we'll take them through this list.


SE's – What and How
How a search engine finds a site, crawls it, indexes it, scores it links, how it see's the code etc.  This is an important one.


Documentation
There are documents that should be produced when a campaign starts so that your client is kept in the picture.


Advanced Google Analytics
This modules takes Google Analytics to a new level and equips the SEO's with more in-depth skills to extract more info.


Reporting
Every SEO campaign needs reporting (daily, weekly or monthly) so you can show your client progress.


Google Webmaster Tools and data mining
Google's webmaster tool conveys information to the SEO on problems that a site is experiencing.  You need to know what to look for though…


Site Health
An unhealthy site can get banned from Google's index so you need to know what to look for.


Content
Content is King so you need to understand what works and how to plan for this.


Link building
The key to getting keywords to improve their rankings lies in effective link building.  We have a few ideas on how this can be done risk-free.


Tools
There are paid for and free tools that every SEO should use – we list them all.


Whitehat SEO
There are various ways of doing SEO, but when you're working on high-profile brands, you need to keep it clean.


Social Media Overview
Social signals are becoming more and more key in indicating to Google who is the most relevant site for a particular keyword search.


  Who would benefit from this course?


People looking to understand how a website should be built to capture Google traffic


People who have a brand that relies on internet based sales


People who are looking for a holistic approach to 'digital marketing'


Technical people who are looking for a different speciality


Developers who are looking for a unique selling proposition


Digital marketing company owners who have clients asking about SEO


Account managers who have clients that could benefit from this type of service.


Digital agency owners looking to expand their service offering.


 For more info
AAA School of Advertising
T: +27 (021) 422-1800
[email protected]
Search for more
courses