We are not an institution so please contact the
relevant institution directly for course information.
Register Here
FOR ALL THE LATEST OFFERS
AND SPECIALS NOW
Register
What are you looking for?
COURSE: RADIO STATION MANAGEMENT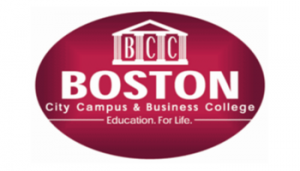 Type:
N/A
Duration:
Full Time
National Certificate: Radio Station Management
SAQA QUAL ID: 49122
Radio Station Management - 157 Credits
In this dynamic industry you will be able to utilise your skills in:


Compiling business plans


Optimise performance in radio stations


Applying financial management


Develop and implement marketing strategies


Optimise brand awareness


Maximise advertising sales


Develop, manage and implement programme strategies


Manage operations and facilities


Selecting music for radio stations; or Manage radio station music databases; or Schedule music for radio stations.


| | | | | |
| --- | --- | --- | --- | --- |
|   | ID | UNIT STANDARD TITLE | LEVEL | CREDITS |
| Core | 117553 | Assess resources for interactive media production | Level 5 | 5 |
| Core | 117551 | Deliver interactive media content | Level 5 | 4 |
| Core | 117552 | Design and develop two dimensional animation elements | Level 5 | 10 |
| Core | 117548 | Design creative elements with digital photographic images | Level 5 | 6 |
| Core | 13807 | Design graphics for multimedia | Level 5 | 8 |
| Core | 117547 | Design interactive media | Level 5 | 10 |
| Core | 10070 | Develop and implement marketing plan in line with marketing strategy | Level 5 | 20 |
| Core | 117556 | Draw electronic graphic images | Level 5 | 6 |
| Core | 117549 | Edit interactive media content | Level 5 | 10 |
| Core | 12499 | Edit sound | Level 5 | 5 |
| Core | 117555 | Gather interactive media content from existing sources | Level 5 | 10 |
| Core | 117550 | Plan processes for interaction with multiple media | Level 5 | 10 |
| Core | 117554 | Propose interactive media solutions | Level 5 | 10 |
| Fundamental | 13806 | Code a web page layout | Level 5 | 4 |
| Fundamental | 115374 | Demonstrate an understanding of the use of web-sites in business | Level 5 | 4 |
For more information or to apply,
please click here