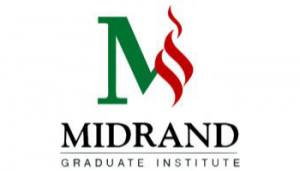 Admission requirements
A recognised BPsych or Honours (
Psychology
) degree in
Psychology
is required to be considered for admission into the course. In order to gain entry into the
MPsych
degree, applicants must have obtained a minimum average of 65% in their
Psychology
honours degree or 4th year of their BPsych degree.
MPsych
applicants will also have to undergo a selection process to ensure academic capability and personal suitability.
Duration
The
Masters of Psychology
(
MPsych
) degree is only offered on a full-time basis. It is offered over a minimum period of three years which includes a full-time one year internship in accordance with the HPCSA regulations.
Description
The
MPsych
degree offered by MGI has been developed in order to meet the
psychological
needs of the South African population. Accredited with the HPCSA, the course allows students to gain in-depth knowledge of the major paradigms, principles, methods, and theories of
psychology
and
human behaviour
. Students are provided with a solid grounding in the academic theory underpinning the main concepts of the field of
psychology
. In addition, practical and interpersonal skills are developed in order to prepare the student for the profession of Counselling
Psychologist
. This, combined with an emphasis on ethical considerations and an unrelenting demand for excellence, provides the comprehensive training required to produce quality professionals. The curriculum comprises a two year theoretical component which includes the completion of a research dissertation. Successful completion of all academic requirements will lead to a one year internship which serves as the third and final year of the
MPsych
programme.
Qualification structure
The syllabus comprises of
Advanced
Psychological
and Psychometric Assessment
Advanced Community
Psychology
Advanced Developmental
Psychology
Advanced Theory and Practice of Psychopathology
Advanced Research Methods and Evaluation
Advanced Theory and Practice of Counselling
and Psychotherapy
Internship
Research Project
The programme is exclusively offered at the Midrand campus over two years with an internship in the third year.
For more information please
contact a student advisor.


For more info

Midrand Graduate Institute
T: +27 (0)11 690 1700
[email protected]
Search for more
courses