We are not an institution so please contact the
relevant institution directly for course information.
Register Here
FOR ALL THE LATEST OFFERS
AND SPECIALS NOW
Register
What are you looking for?
COURSE: PROJECT MANAGEMENT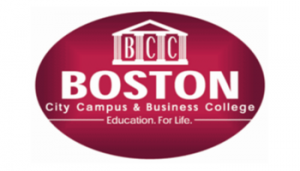 Type:
N/A
Duration:
Full Time
Project Management
Core Subjects
(Compulsory)


Project Management


Project + (CompTIA)


Microsoft Project 1


Microsoft Project 2


Business Management Techniques


Principles of Customer Service


Principles of Business Communication


Word Processing


Spreadsheets


Choice Subjects (2 Subjects are compulsory.)


Keyboarding


Intro to P.C.


Business English


Life Skills


Presentation Graphics


Windows


Computerised Accounting


Understanding the Internet


General Office Practice


Database


Spreadsheets Advanced


Outlook


Personality Profile


Well organized


Meticulous


Able to delegate


Friendly


Ability to Remain Calm under Pressure


Responsible


Confident




Be able to asses full extent of particular project


Be able to plan step-by-step each phase and delivery point of project


Be able to monitor progress, generate progress reports and keep implementation on track throughout process.


Be able to recognize short comings and potential problems during the project, as and when and even before they occur.


Stay calm and make the correct decisions, with appropriate consultation with stake holders, when things need to change during the project.


Be able to keep all project goals in focus, so as to ensure full delivery of all aims of project.


Be able to delegate responsibility and monitor appropriately.


Be able to control budget at all stages and report at regular intervals.


Qualifications


Project +(CompTIA)


Project Management Certificate (Boston)


PMSA Student (Associate) Membership
Project Management South Africa (PMSA) is a not-for-profit, member-based professional association serving the knowledge, networking and representation needs of practising project managers in South Africa.
Boston learners will be registered as Students (Associate) Members of PMSA (fees charged at cost and paid to PMSA by Boston)
Student (Associate) Members of PMSA will benefit from the following:


Six copies of PMSA's official magazine: ProjectNet, per year.


Four copies of the Industry's publication: The Project Manager, per year.


Discounts in delegate fees at PMSA National and Regional conferences


Discounts to attend PMSA Branch and interest group meetings.


Access to PMSA's library of industry standards and books


Access to the membership zone of the PMSA website, where project management resources are made available.


Access to conference proceedings and best-practice papers dating back to 1997.


On successful completion of this Qualification, Learners will be fully prepared to sit the CompTIA Project+ International examination. Examination fees are excluded, but charge at cost.
Follow us On