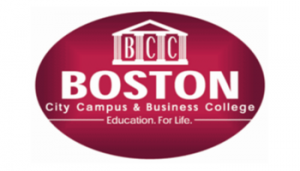 Paralegal Practice
SAQA ID 49597
NQF Level 5 (131 credits)
*F = Fundamental C=Core E= Elective
Course Breakdown
| | | | | |
| --- | --- | --- | --- | --- |
| F/C/E* | NQF Level | NQF Credits | Unit Standard Number | Unit Standard Title |
|   |   |   |   | The Legal Systems |
| C | 5 | 15 | 119508 | Demonstrate and Understanding of South African Law and Legal System with Specific Emphasis on Paralegalism |
| E | 5 | 5 | 15093 | Demonstrate insight into Democracy as a Form of Governance and its Implications for a Diverse Society |
| F | 5 | 20 | 119505 | Apply Fundamental Legal Concepts, Principles, Theories and Values within a Paralegal Sector |
|   |   |   |   | Ethics and Professionalism |
| C | 5 | 10 | 119509 | Guide and Refer Clients in Terms of Legal Enquiries |
| C | 6 | 6 | 14505 | Apply the Principles of Ethics and Professionalism to a Business Environment |
| F | 5 | 3 | 11994 | Monitor, Reflect and Improve on Own Performance |
| C | 5 | 6 | 7865 | Improve Services to Customers |
|   |   |   |   | Communication Skills |
| F | 5 | 10 | 8647 | Apply Workplace Communication Skills |
| E | 4 | 5 | 13948 | Negotiate an Agreement or Deal in an Authentic Work Situation |
| C | 5 | 20 | 119503 | Demonstrate an Understanding of Procedure in Courts and other Fora |
|   |   |   |   | Administration |
| C | 5 | 5 | 115855 | Create, Maintain and Update Record-Keeping Systems |
| C | 5 | 4 | 110531 | Plan, Organise and Control the Day-To-Day Administration of an Office Support Function |
| E | 4 | 6 | 114738 | Perform Financial Planning and Control Functions for a Small Business |
|   |   |   |   | Research and Information |
| C | 5 | 5 | 115823 | Gather and Manage Information for Decision-Making |
| C | 5 | 6 | 8663 | Plan and Conduct a Research Project |
| C | 6 | 6 | 116104 | Use Technology Effectively in the Practice of Law |
|   |   |   |   | Practical Work Related Assignments |
|   |   |   |   | Assignments Booklets contain compulsory Assignments and Practical Tasks relating to all Core and Elective unit standards |
Entry Requirements: It is compulsory that a Learner has achieved a Grade 12 Matric Certificate, with English and Mathematics/Mathematical Literacy. Computer Literacy is also recommended - refer to Recommended Subjects and select according to Prior Learning.
Recommended Subjects (Subjects to prior learning)


Keyboarding


Intro to P.C.


Windows


Word Processing


Spreadsheets


Understanding the Internet


Conveyancing


For more information or to apply,
please click here
.