We are not an institution so please contact the
relevant institution directly for course information.
Register Here
FOR ALL THE LATEST OFFERS
AND SPECIALS NOW
Register
What are you looking for?
COURSE: NEW VENTURE CREATION NQF 4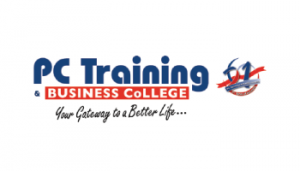 Type:
N/A
Duration:
Full Time
SAQA ID : 66249
NQF LEVEL : 4
(Minimum credits : 162)
Purpose of Qualification:
This qualification will qualify learners to be competent in consistently using variety of technical, business, managerial and professional skills and strategies, in the creation and sustenance of added value in any product, process or system. The successful learner will possess the ability to apply the skills attained to explore a diverse range of entrepreneurial opportunities.
Availability:
Durban, Pretoria, Johannesburg, Braamfontein, Cape Town, Polokwane and Port Elizabeth.
Registered with:
Department of Education.
Accredited by:
Services Seta.
Admission requirements:
English Literacy or Numeracy at NQF 3 or equivalent.

Minimum completion time:
1 year.
Articulation:
This qualification articulates with the following qualifications:
•  National Diploma in Small Business Management
•  Certificate in Business Management
Assessment of programme:
Assessment is conducted as both Formative Assessment & Summative Assessment. The Formative Assessment is covered as a Continuous Assessment Test and compilation of a Portfolio of Evidence by the learner. The Summative Assessment takes place as a National Summative Exam for 1st & 2nd Semester. It is compulsory for all learners to complete Work Integrated Learning (WIL) for completion of the programme.
Module Breakdown
•  Business Communication
•  Innovative Thinking
•  Viability of Ideas
•  Entrepreneurial Profile
•  Market Mechanisms
•  Pricing & Costing
•  Business Planning
•  Tendering
•  Manage Finances
•  Finance a New Venture
•  Strategic Planning
•  Action Planning
•  Monitor Productivity
•  Manage Human Resources
•  Negotiation
•  Motivation and Leadership
•  Manage General Administration
•  Ethical Conduct
Career Focus
This qualification can lead to the following career opportunities:
•  Small Business Manager
•  Finance Trainee
•  Advertising Manager
•  Market Researcher
•  Loans Officer
•  Brand Manager
•  Assistant Financial Manager
•  Product Manager
•  Marketing Manager
•  Business Advisor
Contact
PC Training & Business College.
​
Follow us On