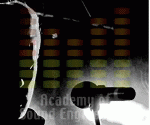 Music Business Master-class (MBM)
Billed as "the premier one-stop business course for the modern musician trying to make it in the new music industry", the MBM is designed to train artists and managers, up to the highest professional level, in everything they need to know about today's music business.
The industry is a buzz with talk of how the music business has changed, how record companies might be fading away, and how artists need to "do it themselves" as independents. The problem, however, is that there is not enough information readily available for average South African musicians to empower themselves to take advantage of this situation. That is all set to change with the introduction of the MBM.
The course is given by perhaps one of the most highly-respected industry training consultant in the professional music environment, under the auspices of the Academy of Sound Engineering. The course covers everything from contracts and contract law, to marketing, new business models and the use of the digital arena.
Pro Tools Training
Academy of Sound Engineering is proud to be the only institution in Africa certified to provide training in Pro Tools from the introduction to Pro Tools – 101 up to 310 level expert level.
Pro Tools is the digital recording system used by top professional studios across the globe for recording and editing. It is universally recognized as the finest professional software of its type and has earned its creator, Avid, many awards including Grammies and Oscars. Most of the world's current great recordings are recorded on Pro Tools - some of the international artists that have recently recorded on Pro Tools include Black-Eyed Peas, Sting, Moby, AC DC, Ozzy Osbourne and Aerosmith. Pro Tools also dominates the post-production industry – eg the audio track of the latest Star Wars movie was produced completely in Pro Tools.
For more info
Academy of Sound Engineering
T: +27 011 482 9200
[email protected]