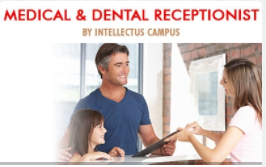 Course Outline
This course will equip you to effectively handle the activities required for a receptionist in a medical, dental, hospital or veterinary practice. In addition to administrative functions, you will develop the skills required to represent the practice and optimise interactions with the patients and members of the healthcare team. All courses are offered through a blended medium of webinars, contact sessions and self study.
DURATION
16 weeks, one morning per week contact sessions
Course Accreditation
This short course has been designed as a career boosting program. It is based on workplace requirements and is not currently accredited with any qualifications authority as this is not possible at present.
For more information about this course, the content, duration, fees and access please complete the enquiry form.