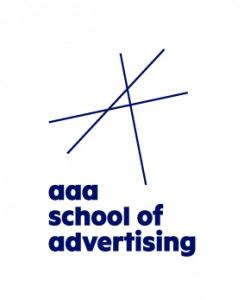 Diploma in Marketing Communication
with specialisation in Brand or Account or Media Management
Duration: 3 years
Course Outline:
Year 1:


Principles of Business Management


Principles of Marketing


Principles of Economics


Principles of Communication


Marketing Communication issues in Multicultural Markets


Research Basics


Presentation Skills


Integrated Projects/Practicals


This gives the students thorough grounding in Marketing Communication
Year 2:


Consumer & Buyer Behaviour


Global Marketing & Advertising


Integrated Marketing Communications (IMC)


Business Management 2 (Entrepreneurship)


Practice of Marketing


Integrated Projects/Practicals


Year 3:


Marketing and Advertising Planning Process


IMC Campaigns


Specialisation: Media Management OR Account Management OR Brand Management


Work Based Learning (Internship)
Note: During the 3rd Year, you will develop through four phases and present to marketers and ad. agencies:


Phase one: Whack
The purpose of this phase is to open learners' minds and challenge entrenched thought processes. This consists of a number of lateral thinking and creative exercises.


Phase two: MAPP (The Marketing and Advertising Planning Process)
The dynamics of the marketing and advertising planning process are explored by means of sound strategic thinking and hands-on application. This is followed by practical campaigns in a simulated ad agency environment.


Phase three: Specialisation
This phase opens windows on the three specialisations available, namely Brand Management, Account Management and Media Management.Every learner is required to select one specialisation. Once a choice has been made, learners undergo intensive training by lecturers and members of the advertising and marketing industries in Account Management or Media Management or Brand Management.


Phase four: Work Based Learning (Internship)
All graduate year learners embark on a structured and monitored internship within the advertising or marketing industry towards the end of the year.


Career Options:


Brand Manager


Media Planner


Account Executive


Strategic Planner


How to apply:


Complete the application form.


Submit the typewritten application form to the AAA School as soon as possible.


Preference will be given to neatly bound and presented application forms.


The application form will be screened and the applicant will be invited for an interview and entrance examination with the Faculty Registrar and (or) Faculty Head.


For more info
AAA School of Advertising
T: +27 (11) 781 – 2772 JHB/  (021) 422-1800 CT
[email protected]
Search for more courses