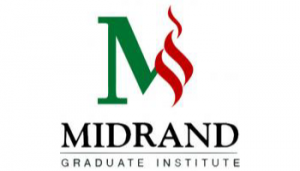 Bachelor of Commerce in Marketing Management
Duration
All full-time undergraduate degree programmes are offered over a minimum period of three years.
Description
Marketing
is one of the most exciting, challenging, and essential components of a successful modern
business
environment. This profession offers diversity and variety in the field and requires creative thinkers with sound
business
, communicative, and organisational skills, as well as a thorough understanding of various
marketing
concepts.
MGI's BCom in
Marketing
Management degree offers students a hands-on approach to analysing the
marketing
environment, understanding
consumer
personalities and decision-making, segmentation, and trends. It teaches students to identify target markets and
product
positioning as well as the finer skills regarding the drafting and implementation of
marketing
mix strategies and strategic
marketing
plans.
Concepts such as
consumer
interactions,
advertising
,
brand
loyalty, and awareness are analysed, whilst students are exposed to the fundamental aspects of sales ethics, planning, evaluation, and performance determinants. Students gain theoretical knowledge of, and practical experience in,
advertising
, personal selling, sales management and Internet
marketing
. Other aspects include media and
marketing
research, media planning and design, as well as public relations principles.
Also included in the course are:


The development of new innovative products;


The extension of product lines;


The management of the product range using various theoretical marketing models.


 The programme offers students insight into the cultural environment of global markets, exposing them to all elements of the marketing environment and providing them with the necessary skills to be experts in their field.
Qualification structure
The syllabus comprises three levels:
Level 1
Students are introduced to the basic principles of
marketing
. Computer literacy and various introductory business skills subjects are included in the curriculum.


Business English


Business Management IA


Business Management IB


Computer Skills


Consumer Behaviour


Economics IA


Economics IB


Internet Marketing


Introduction to Financial Accounting


Marketing I


Quantitative Techniques


 Level 2
Students develop an intermediate level of knowledge and skills in
marketing
.


Advertising and Sales Promotion


Business Law


Economics IIA


Economics IIB


Marketing IIA


Marketing IIB


Marketing Research


Project Management


Research Methodology


Entrepreneurship and Small Business Management


General Management


Level 3


Business Ethics


Finance for Marketing


Internship


International Marketing


Marketing for Services


Organisational Change


Relationship Marketing


Research Project


Strategic Brand Management


Strategic Management


Students who fulfill all the requirements for Levels 1, 2, and 3 are awarded the MGI Bachelor of Commerce in Marketing degree.
Career options


Marketing Manager


Media Planner


Advertising Consultant


Sales Representative


Marketing Consultant


Research Manager


For more info
Midrand Graduate Institute
T: +27 (0)11 690 1700
[email protected]
Search for more
courses