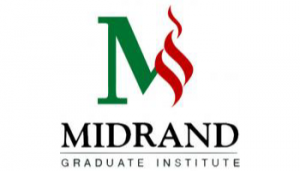 Duration
The UNISA
Bachelor of Laws (LLB)
degree is offered over a minimum period of four years.
Description
The
LLB degree
is designed for students wishing to pursue a career in the legal profession. This includes becoming an advocate, attorney, judge, or corporate legal advisor. The
LLB degree
prepares students for a legal career within four years, with the curriculum offering 40 modules, of which 33 are compulsory. Students are advised to register for not more than 12 modules per year. The degree is conferred by UNISA, with students attending lectures at MGI.
Qualification structure
The syllabus comprises four levels of study:
Level 1


African Customary Law


Introduction to the Theory of Law


Law of Persons


Family Law


The Foundations of South African Law


The Origins of South African Law


Skills Course for Law Students


General Principles of Criminal Law


Accounting for Law Practitioners


English for Law Students


Level 2


Law of Succession


General Principles of Civil Procedure


Entrepreneurial Law


Interpretation of Statutes


Constitutional Law


Criminal Law: Specific Crimes


Law of Property


Fundamental Rights


Insolvency Law


Administrative Law 


Level 3


Evidence: The Presentation and Assessment of Evidence


Law of Contract


Law of Negotiable Instruments, Intellectual Property and Competition


Law of Criminal Procedure: Pre-trial


Enrichment, Liability and Estoppel


Evidence: Admissibility of Evidence


Law of Delict


Labour Law


Civil Procedure: Court Proceedings


Law of Criminal Procedure: Trial and Post-trial


Level 4
Please note that a total of seven papers must be selected.
The following choice of papers is offered, subject to demand:


Media Law


Company Law


Specific Forms of Delict


Law of Sale and Lease


Forensic Medicine


Advanced Labour Law


Advanced Criminal Law


Compulsory papers


Legal Philosophy


Public International Law


Professional Ethics


Career options


Advocate


Attorney


Legal Advisor


Magistrate


For more info
Midrand Graduate Institute
T: +27 (0)11 690 1700
[email protected]
Search for more
courses