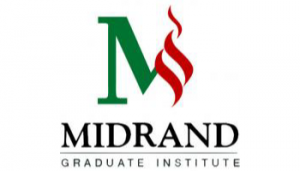 Bachelor of Arts in Journalism
Duration
Full-time undergraduate degree programmes are offered over a minimum period of three years.
Description
MGI's
BA in Journalism
degree enables students to explore and acquire the necessary theoretical, verbal, and practical expertise in newspapers, magazines, television, radio, and the Internet.
Students are situated in a Journalism Laboratory (J-LAB) where they are provided with media resources, computers, and daily and weekly
news
papers. They have access to the Internet and satellite television, including the international
news
broadcasters CNN and the BBC. Students use video and audio equipment to produce
news
bulletins, as well as radio and television
reports
whilst they source, edit, and write real-life articles for the
Journalism
Department's newspaper.
The programme allows graduates to enter the media industry with cultural insight and a comprehensive understanding of current affairs, politics, literature, and law.
Qualification structure
The syllabus comprises three levels:
Level 1
Students are introduced to the basic principles of
journalism
. Computer literacy and various introductory business skills subjects are included in the curriculum.


Journalism: Writing for Broadcast


Journalism: Writing for Print


English I


Political Science I


Computer Skills


Cultural Studies


New Media


Media Theory I


Plus one of the following electives:


Public Relations I


Communication Science I


Level 2
Students develop an intermediate level of knowledge in
journalism
.


Journalism: Broadcast Techniques and Production


Journalism: Print Specialisation and Production


English II


Political Science II


Media Ethics


Media Theory II


Introduction to Photojournalism


Plus one of the following semester electives:


Public Relations II


Communication Science II


Level 3


Journalism: Broadcast Programmes and Documentary


Journalism: Feature Writing and Freelancing


Media Theory III


Web Page Design and DTP


Journalism Practice (Internship)


English III


Or
Plus one of the following electives:


Public Relations III


Communication Science III


Students who successfully complete all levels of study are awarded the Midrand Graduate Institute Bachelor of Arts in Journalism degree.
For more info

Midrand Graduate Institute
T: +27 (0)11 690 1700
info@mgi.ac.za
Search for more
courses