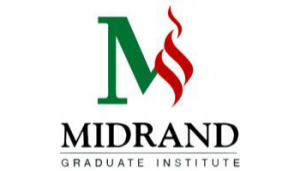 Bachelor of Science in Internet Communication
Duration
Full-time undergraduate degree programme are offered over a minimum of three years.
Description
MGI's
BSc in Internet Communication
is grounded in the fundamental body of
communication
and
information systems (IS)
knowledge. The programme provides a unique model of higher education. People who can
communicate
at appropriate
technical
levels will find that the programme bridges the gap between the layman and expert.
The programme is a mix between a traditional
technical
writing programme and a Web-based
information technology
programme. The programme aims to develop students' writing skills and provides fluency with the latest technologies.
It provides students with a solid grounding in the academic theory underpinning the main concepts of
information technology
and
technical
communication
as the curriculum includes a significant experiential component, culminating in an industry project which forms part of the final year curriculum. Also in the curriculum is a range of relevant, more generalized modules, which aim to broaden the knowledge base of the student. Qualifying learners will have the freedom to choose between working for small businesses or large corporations. They will be capable of providing
professional
services to various types of businesses.
Subjects
The syllabus comprises three levels of study.
Level 1
Students are introduced to the basic principle of
Internet Communication
.


Communication Science I


Journalism: Writing to Print


Media Theory I


Software Development IA & IB


Computer Science IB – Generic Algorithm Design


Computer Science IC – Discrete Mathematics


Business Management IA & IB


Computer Skills


 Level 2
Students develop an intermediate level of knowledge and skills in
Internet Communication
.


Communication Science II


Journalism: Print Specialisation and Production


Media Theory II


Software Development IIA & IIB


Computer Science IIC – Operating Systems


Media Law


Information Systems IIB – Project Management


Marketing I


Advertising and Sales Promotion


Level 3



Communication Science III


Media Theory III


Software Development IIIB – Internet programming


and E-Commerce


Computer Science IIB – Networking


Business Ethics


Project


Media Ethics


Information Systems IIIA – Systems Analysis and Design


Students who successfully complete all levels of study are awarded the Midrand Graduate Institute Bachelor of Science degree in Internet Communication.
Career options


Technical Liaison


Network Administrator


Web Editor


Technical Writer


Journalist


Web Developer


Web Designer


For more info
Midrand Graduate Institute
T: +27 (0)11 690 1700
[email protected]
Search for more
courses