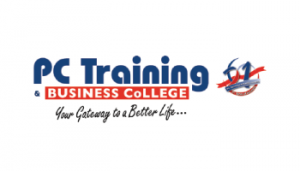 SAQA ID : 24293
NQF LEVEL : 4
(Minimum credits : 163)
Purpose of Qualification: The purpose of the qualification is to build a foundational entry into the field of Computer Science and Information Technology, specifically in the field of Systems Support. Upon completion the learner will have attained the basic knowledge needed for further study in the field of Systems Support at Higher Education Levels.
Availability: All sites.
Registered with: Department of Education.
Accredited by: Isett Seta.
Admission requirements: NQF level 3 (English or Mathematics) or an equivalent qualification.
Minimum completion time: 1 year.
Articulation: This qualification has been designed to allow entry into either the National Certificates in Systems Support at NQF level 5 or the National Certificate in Systems Development at NQF level 5, but can also be used as foundational to other IT qualifications that will be defined in future.
Assessment of programme: Assessment is conducted as both Formative Assessment & Summative Assessment. The Formative Assessment is covered as a Continuous Assessment Test and compilation of a Portfolio of Evidence by the learner. The Summative Assessment takes place as a National Summative Exam for 1st & 2nd Semester. It is compulsory for all learners to complete Work Integrated Learning (WIL) for completion of the programme.




Semester 1


Semester 2




Communication and Self Development Skills

Advanced Communication and Self Development Skills

Basics of Networks

Advanced End User Computing Vol. 2


Help Desk Technology

PC Hardware Support

PC Engineering [Elective 1]

Data Communication & Networking [Elective 2]




Career Focus
This qualification can lead to the following career opportunities:
•  Computer Technician
•  Hardware Technician
•  Network Administrator
•  Help Desk Support
Contact
PC Training & Business College.
​