We are not an institution so please contact the
relevant institution directly for course information.
Register Here
FOR ALL THE LATEST OFFERS
AND SPECIALS NOW
Register
What are you looking for?
COURSE: INFORMATION TECHNOLOGY: END USER COMPU...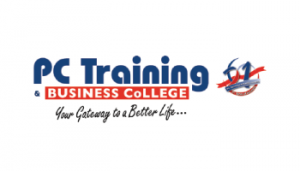 Type:
N/A
Duration:
Full Time
SAQA ID : 61591
NQF LEVEL : 3
(Minimum credits : 130)
Purpose of Qualification: The purpose of the qualification is to build the knowledge and skills required by learners in End User Computing. It is intended to empower learners to acquire the knowledge, skills, attributes and values that are required to operate confidently in the End User Computing environment. It aims to develop informed and skilled learners that can apply their acquired skills in any industry, and hereby contribute towards improving productivity and efficiency in the workplace.
Availability: Durban, Pretoria, Johannesburg, Braamfontein, Cape Town, Polokwane and Port Elizabeth.
Registered with: Department of Education.
Accredited by: Isett Seta.
Admission requirements: NQF 2 or an equivalent qualification.
Minimum completion time: 1 year.
Articulation: The qualification at this level is foundational and generic, allowing maximum mobility between qualifications. Apart from the workplace needs the qualification will address, it is also designed as an entry-level qualification into most further education and training fields, because of the wide application of End User Computing in any environment.
Assessment of programme:
Assessment is conducted as both Formative Assessment & Summative Assessment. The Formative Assessment is covered as a Continuous Assessment Test and compilation of a Portfolio of Evidence by the learner. The Summative Assessment takes place as a National Summative Exam for 1st & 2nd Semester. It is compulsory for all learners to complete Work Integrated Learning (WIL) for completion of the programme.




Semester 1


Semester 2




Communication

Numeracy

Introduction to Computers

MS Word

MS Excel


MS PowerPoint

MS Access

Internet & Email

Project Management




Career Focus
This qualification can lead to the following career opportunities:
•  Secretary
•  Project Administrator
•  Data Capturer
•  Office Administrator
•  Any Administrative Job in an IT or Business Environment
Contact
PC Training & Business College.
​