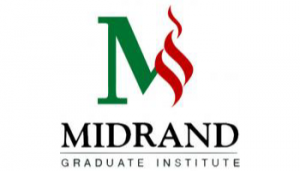 Bachelor of Commerce in Human Resource Management
Duration
All full-time undergraduate degree programmes are offered over a minimum period of three years.
Description
The correct understanding and implementation of
business
ethics and related legislation are challenging concepts in the world of
human resources
. The
Human Resource Manager
is tasked with the responsibility of creating and establishing work equality and transformation that will achieve job satisfaction and company productivity.
This vast area of management requires students to apply a hands-on approach. MGI's
BCom in Human Resource Management
degree provides a strong theoretical foundation for training, education, and skills development as measures of poverty alleviation. At the same time this degree gives students a macro perspective on the design and development of strategic
HR
-related policies and legislation, including practical experience in the drafting and application thereof.
The programme covers sensitive issues in the workplace such as modern day stress and burnout, internal staffing and discipline, HIV/Aids, whistle blowing, sexual harassment, and retrenchment, whilst covering other areas such as:


Employment Equity and Labour Relations Acts;


Health and safety management;


Career development, compensation, performance, and change management;


Motivation, leadership, teamwork, cultural, and workplace diversity;


Organising, job design, and analysis; and


Candidate selection, negotiation, and placement.


The degree equips students with the necessary skills to successfully manage working relationships between people at work and organisations, exposing them to all the practical elements in the human resources field.
Qualification structure
The syllabus comprises three levels:
Level 1
Students are introduced to the basic principles of
Human Resource Management
. Computer literacy and various introductory business skills subjects are included in the curriculum.


Business English


Business Management IA


Business Management IB


Computer Skills


Economics IA


Economics IB


Human Resources Management I


Industrial Relations I


Introduction to Financial Accounting


Labour Law


Management of Training I


Quantitative Techniques


Level 2
Students develop an intermediate level of knowledge and skills in
Human Resource Management
.


Economics IIA


Economics IIB


Entrepreneurship and General Management


General Management


Human Resource Management IIA


Human Resource Management IIB


Industrial Relations II


Management of Training II


Research Methodology


Level 3
Students who fulfill all the requirements for Levels 1, 2, and 3 are awarded the MGI
Bachelor of Commerce in Human Resource Management
degree.


Advanced Industrial Relations


Business Ethics


Human Resource Management IIIA


Human Resource Management IIIB


Human Resource Planning & Development


Internship


Organisational Change


Research Project


Strategic Management


Career options


Human Resource Manager


Human Resource Consultant


Employment Relations Consultant


Personnel Consultant


For more info
Midrand Graduate Institute
T: +27 (0)11 690 1700
info@mgi.ac.za
Search for more courses