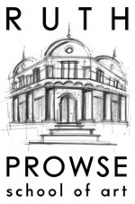 Illustration 1st Module:  Drawing and basic illustration
(1st module) -This hands-on course is aimed at giving the participants as broad as possible exposure to the basic elements of drawing and illustration. For those less experienced in drawing, the course will encompass important elements that are fundamental in the execution of credible drawing, both perceptual (observed) and conceptual (conceptualized according to a brief or story). For those with more experience in drawing, the course will serve as a revision of the basics and how your drawing skills can be applied in context. The illustration projects you will encounter will test your ability to apply your knowledge in different contexts according to the specifications of a brief.
Course objectives:
Although the aim of the course is to create a relaxed, fun environment, learning new skills is the goal, therefore although it is not compulsory; some work at home is required between lessons in order for you to receive maximum benefit from the course
Materials required:
-A range of pencils: HB, 2B, 4B and 6B
-2 x Uni Pin waterproof fineliners (0.3 and 0.8)
-Charcoal (1 thin and 1 thick)
-Paint brushes: - No 2, 6, 12 - pointed synthetic
-Golden Tacklon
-No 12 flat synthetic
-Paints: 1 box 18 colours, Reeves or Prime art
-Water colours, Reeves or Prime art: 1 Box 18 colours, Acrylic paints
-Prime Art: Layout drawing pad A3
-Prime Art: Sketch pad A3 36 sheets
-Prime Art: Water colour pad A3 (10 sheets)
You are welcome to buy single sheets of A3 cartridge paper and A3 watercolour paper (four of each) to reduce costs.
Art Suppliers:
-The deckle edge, Woodstock, Sir Lowry Rd
-The Art Source, Observatory, Lower main Rd
-The art shop at Gardens shopping Centre
Drawing and Illustration
Session 1: Intro into the outline of the course. Revision of the basic elements of drawing; Object drawing
Session 2: Figure drawing, proportion; Expressing movement in different postures
Session 3: Facial expressions, characterization
Session 4: Perspective: One and two point
Session 5: Storyboarding: Creating a story line and applying drawing in context
Session 6: Principles of grey scale watercolour painting:  fineliner and greyscale (Black and white) watercolour applied to final storyboard drawing.
Session 7: Colour Wheel – Exploration of complementary colours
Session 8: Basic principles of colour painting (Watercolour and Acrylic) Watercolour; acrylic painting of objects; Build up of tonalities, shadow areas and highlights according   to the light source.
Session 9: Colour painting Water colour and acrlylic.  Objects, Photographs
Session 10: Self – Portrait – Conceptualize an image that represents your personality and interests. Drawing the image using reference material where necessary.
Session 11: Self-portrait – Painting the image in Acrylic colours
Session 12: Completion of Self-portrait illustration
Cost: R 1650.00
Duration: 12 Lessons: 36 Hours
Time: Tuesday evenings 6pm – 9pm
Class numbers: 8 – 15
Next Course: 4 Feb-22 April 2014
2nd Module:   Illustration
Duration: 12 Lessons: 36 Hours
Time:Tuesday evenings 6pm – 9pm
Class numbers: 8-15
Cost: R1650.00
Next Course: 6 May-22 July 2014
(Module 2) – The second module which will take place two months after the 1st module is targeted at those who wish to tackle more advanced illustration projects that will give a broad taste of the projects encountered by illustrators across the publishing and advertising and design industry.
-Comic book illustration
-CD Illustration
-Work book illustration - Publishing
-Story book illustration - Publishing
-Packaging illustration  - Graphic Design industry
-Editorial illustration –     Advertising, publishing industry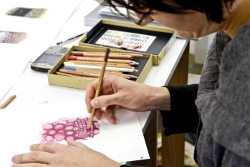 Back to Ruth Prowse School of Art
Click here to download Application Form