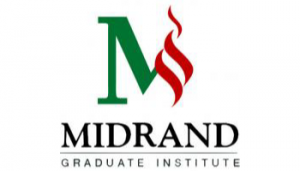 Honours degree in Graphic Design
Admission requirements
Degree or equivalent in
Graphic Design
or related field with an average of 60% for all modules in the final level of study. A portfolio, interview and written motivation is also required. Recognition of prior learning will be considered.
Duration
Minimum one year and maximum two years. Where possible, classes are offered at times convenient for working designers.
Description
The
Honours
programme is designed to meet the demands of a rapidly evolving world. We facilitate the development of self-motivated and self-disciplined graduates and practitioners.
The programme is designed to equip and enrich students with the knowledge, skills, tools and values necessary to become inspired and innovative leaders in their chosen field of
specialisation
. We appreciate the importance of finding a balance between
creative
vision and output, personal integrity and academic excellence. In keeping with this, our curriculum emphasises the development of skills and knowledge in the following broad areas: trends research,
creativity
and innovative thinking, synergy and collaboration, future-oriented solutions and
specialisation
.
Our qualification aims to fulfil a holistic educational agenda by preparing students to embark on, or continue their career as a valuable
design
practitioner, educator and leader in the field of
design
and
creative
practice. It is also designed to stimulate and guide students along the path of self-development and lifelong learning so that their career will develop in line with their own evolution.
In line with this, our dedicated team of experts offer flexible, customised solutions that combine academic flair,
design
acumen and innovative vision. We are committed to providing a service that facilitates personal and professional development, and as such we are responsive to our students' unique circumstances, requirements and priorities. To this end, we offer support that includes blended course material and methods according to a flexible schedule which includes Saturday seminars and workshops, personal consultations, online communications and after-hours classes.
Level 4
The course comprises the following integrated modules:


Portfolio and Professional Practice


Research Design


Design Theory and Trends


Dissertation


Career optionsGraduates will be equipped to contribute their
specialist
knowledge in industries such as
graphic design
, advertising, multimedia and animation. The course provides the basis for further research and studies at a more advanced level.
For more information please
contact a student advisor.
For more info

Midrand Graduate Institute
T: +27 (0)11 690 1700
[email protected]
Search for more
courses