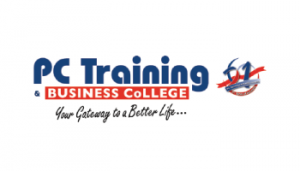 AQA ID : 57712 Programme number : 74630 and 58344
NQF LEVEL : 4
(Minimum credits : 150 )
Availibility:
All sites
Purpose of Qualification:
This qualification equips learners with the skills needed to apply essential methods, procedures and techniques that are used in management. Students are taught how to analyse new development in the industry and how to research aspects of management. This prepares them to work within any environment that requires sound management skills.
Availability:
Durban, Pretoria, Johannesburg, Braamfontein, Capetown, Polokwane, Port Elizabeth.
Registered with:
Department of Education.
Accredited by:
Services Seta.
Admission requirements:
NQF level 3 (English, Mathematical Literacy & Computer Literacy).

Minimum completion time:
1 year.
Articulation:
This qualification articulates with the following qualifications:
•  FETC: New Venture Creation, SAQA ID : 23953
•  FETC: Leadership Development, SAQA ID : 50081
•  FETC: Business Systems Operations - End User (ERP), SAQA ID : 49176
•  FETC: Small Business Advising (Information Support), SAQA ID : 48883
Vertical Articulation:
•  FETC: Management articulates with the National Certificate: Management at Level 5, SAQA ID : 1093
Assessment of programme:
Assessment is conducted as both Formative Assessment & Summative Assessment. The Formative Assessment is covered as a Continuous Assessment Test and compilation of a Portfolio of Evidence by the learner. The Summative Assessment takes place as a National Summative Exam for 1st & 2nd Semester. It is compulsory for all learners to complete Work Integrated Learning (WIL) for completion of the programme.
Semester 1
Semester 2
Understanding the Business
Workplace Communication
Team Work
Leadership in Management
Writing Effectively in the Workplace
Mathematical concepts in the Workplace
Communication in 2nd Language
Career Focus
This qualification can lead to the following career opportunities:
•  Human Resources Assistant
•  Team Leader in any environment
•  Junior Supervisor
•  Junior Manager
Contact
PC Training & Business College.
​