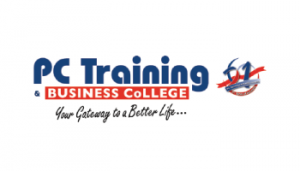 SAQA ID : 20366
NQF LEVEL : 6
(Minimum credits : 280)
Purpose of Qualification:
This qualification provides learners with the knowledge, understanding, skills and experience to become a Financial Accountant as well as aiding social transformation through the formal acknowledgement of competencies, skills and knowledge in the Financial Accounting field and develop a specialist accounting and management career, either within South Africa or in other countries around the world.
Availability:
Durban, Johannesburg, Pretoria, Kempton Park, Pietermaritzburg, Randburg, Cape Town and Bloemfontein.
Registered with:
The Institute of Certified Bookkeepers (ICB).
Accredited by:
FASSET SETA.
Registered on:
National Qualification Framework by SAQA.
Admission requirements:
•  Grade 12 or Equivalent or NQF Level 4 Qualification National Certificates: Accounting.
•  Competent in Communication, Mathematics and Accounting at NQF Level 4.
•  Learners who have completed the National Diploma: Technical Financial Accounting at NQF Level 5 will be granted credits towards the completion of this qualification.
•  The Qualification may be obtained in whole or in part through a process of RPL. If competency can be shown in all the exit leve outcomes, the complete qualification can be awarded to the candidate.
Minimum Requirements to complete the qualification:
Pass all modules.
Minimum Completion Time:
3 Years
Professional Designation:
Successful candidates may register with the Institute of Certified Bookkeepers and use the following designation "Certified Financial Accountant" CTFAIcb (SA).
Articulation Possibilities:
Ths Qualification articuates horizontally with the National Diploma: Management Accounting NQF 6 and articulates vertically with the following qualifications:
•  ACCA Professional Qualification
•  ICAEW Qualifications
•  ICSA Corporate Governance Qualifications
•  Learners will be able to apply for fellow membership of the Institute of Financial Accountants, based in the United Kingdom.




Year 1


Year 2


Year 3




•  Business Literacy

•  Bookkeeping to Trial Balance

•  Payroll & Monthly SARS Returns

•  Computerised Bookkeeping


•  Financial Statements

•  Cost & Management

Accounting

•  Business Law &

Accounting Control

•  Income Tax Returns


•  Corporate Strategy

•  Management

•  Accounting Control

•  Financial Reporting &

Regulatory Frameworks

•  Accounting Theory & Practice




Career Focus
This qualification can lead to the following career opportunities:




•  Cost Accountant

•  Financial Accountant

•  Management Accountant


•  Accountant

•  Financial Director




Contact
PC Training & Business College.
​