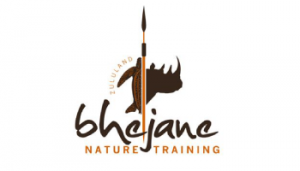 FGASA Level 1 Marine and Coastal Guiding
OVERVIEW
What do you really know about barnacles and crayfish? Have you ever heard of a zoanthid and do know what cone shells eat? What uses do algae have and how do mangroves deal with salt? Would you be able to tell the species of shark by looking at a beached tooth alone, or the species of whale by the type of 'blow' it makes when it exhales? A FGASA Marine Guide will be able to tell you all of these things!
The FGASA Marine Guiding qualification is an exciting but relatively new qualification that offers people the opportunity to learn about all aspects of guiding in the marine and coastal environment.
The Isimangaliso Wetlands Park is the venue for this course, and offers an absolutely breathtaking diversity of habitats for students to learn about.  Practical training includes snorkeling, kayaking, diving, rocky shore, sandy shore and dune interpretation as well as guiding in the coastal forests of northern KwaZulu Natal.
The sub-tropical character of this area allow students to apply the skills learn here to many other marine areas, and especially other sub-tropical marine reserves and resorts along the African coastline and Indian Ocean.
The FGASA Course was developed in consulation with WWF South Africa, and is gaining recognition as a suitable entry level qualification for working in Marine Protected Areas.
A highlight of this course is the Open Water Dive training or diving (if already qualified with Open Water) along the coral reefs of Sodwana Bay - regarded as one of the top 10 global dive sites.  Dive training is provided by Coral Divers Sodwana Bay.
| | |
| --- | --- |
| DURATION |   |
| 6 Weeks | must have FGASA Level 1 to register |
| 10 Weeks | |
| 2012 COURSE FEES | 2011/2012 COURSE DATES |
| 6 Weeks R26 000 | 10 October - 17 December 2011 (10 weeks) |
| 10 Weeks R34 000 | 8 October - 14 December (10 Weeks) |
|   | 7 May - 15 June 2012 (6 weeks) |
|   | 1 October - 9 Novebmer (6 weeks) |
| INCLUDED IN COURSE FEE | EXCLUDED |
| Meals and accomodation | Personal equipment (binoculars etc.) |
| Uniform | Field reference books |
| FGASA and PADI Registration and Assessment |   |
| Dive gear |   |
| Uniform and course notes |   |
| CERTIFICATION (Subject to successful completion of all modules) |   |
| FGASA Level 1 Marine and Coastal Guiding | Wilderness and Marine First Aid |
| Boat Based Whale Watching Certificate(10 week only) | PADI Open Water or Advanced Open Water Diving |
| ADMISSION REQUIREMENTS |   |
| FGASA Level 1 (Nature) is required to register forthe 6 week programme | Must be able to swim 300m unaided |
| No prior training is needed for the 10 week programme | Driver's Licence |
| Good level of mental and physical fitness | Must have a good level of English Literacy |
For more information and to apply visit
Bhejane Nature Training