We are not an institution so please contact the
relevant institution directly for course information.
Register Here
FOR ALL THE LATEST OFFERS
AND SPECIALS NOW
Register
What are you looking for?
COURSE: CREDIT CONTROLLER / ASSISTANT BOOKKEEP...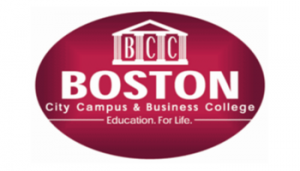 Credit Controller / Assistant Bookkeeper
Core Subjects
(Compulsory)


Introduction to Business Accounting (FMI)


Principles of Credit Control (FMI)


Practical Bookkeeping 1 (FMI)


Practical Bookkeeping 2 (FMI)


Word Processing


Spreadsheets


Life Skills


General Office Practice


Choice Subjects
(2 Subjects are compulsory.)


Keyboarding


Intro to P.C.


Windows


Business English


Personality Profile


Assertive


Efficient


Methodical


Logical


Outcomes
Be able to implement the principles of controlling credit within a business.
This Skills Programme maps to the following Unit Standards:


Record Income and Receipts                                                        12988


Make and Record Payments                                                          12989


Prepare Ledger Balances and an Initial Trial Balance              12990


Perform VAT Calculations and Complete returns                        114735


Record Business Transactions                                                      114736


On successful completion, the Learner has additionally completed the Assistant Bookkeeper skills Programme, as accredited by FASSET SETA, 38 credits.
For more information or to apply,
please click here
.