We are not an institution so please contact the
relevant institution directly for course information.
Register Here
FOR ALL THE LATEST OFFERS
AND SPECIALS NOW
Register
What are you looking for?
COURSE: CREATIVE BRAND COMMUNICATION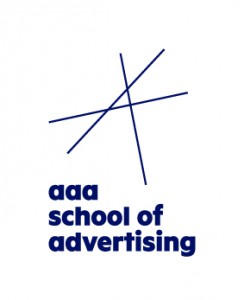 Type:
N/A
Duration:
3 Years Full Time
Bachelors Degree in Creative Brand Communication
Course Outline:
Year 1:


History of Art & Advertising


Principles of Illustration


Principles of Typography


Principles of Graphic Design


Principles of Art Direction


Principles of Marketing


Year 2:


Art Direction 2; or


Graphic Design 2


Photography in Visual Communication


Computer software for creative application


Marketing Comm. Issues in multicultural markets (MCIMM)


Consumer Behaviour


Year 3:


The Marketing and Advertising Planning Process (MAPP)


Advertising research


Media


IMC Campaigns


Graphic Design 3;  or


Art Direction 3


Work Based Learning (Internship)


How to apply:


Complete the application form and the mini-portfolio ("Practical Work").


Submit the typewritten application form together with the mini-portfolio to the AAA School as soon as possible. Please note that the mini portfolios will not be returned to the students.


Work neatly presented and properly bound will enjoy preference. Due to space constraints, only work presented on A4 paper, will be considered.


Your application form will be assessed, and should this show an aptitude for the advertising field, you may be contacted for further assessment e.g. entrance exam and personal interview. You will be notified in writing should your application be successful or unsuccessful.


For more info
AAA School of Advertising
T: +27 (11) 781 – 2772 JHB/  (021) 422-1800 CT
[email protected]
Search for more
courses