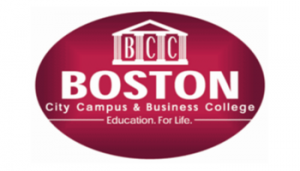 Certified Junior Bookkeeper
NQF Level 3 (120 credits) | SAQA ID 58375Core Subjects (Compulsory)
-  Junior Bookkeeper:
Bookkeeping to Trial Balance (ICB)

-  Junior Bookkeeper:
Computerised Bookkeeping (ICB)






Boston Learners register for:
-  Pastel Computerised Accounting
-  Word Processing
-  Spreadsheets
-  Presentation Graphics(in place of above module)






- Junior Bookkeeper:
Payroll and Monthly SARS Returns (ICB)

Choice Subject
-  Business Literacy:
English and Mathematics (ICB)

If the Learner wants to qualify for the SAQA Qualification, over and above the ICB Qualification, it is essential to register for the Choice Subject.

If the Learner has Grade 11 English and Mathematics, the Learner can, through Recognition of Prior Learning, be exempted from the above subject.

Personality Profile



Logical


Responsible


Accurate


Ethical


Methodical


Outcomes


Completion of monthly bookkeeping function to trial balance (Accounts Clerk function).


Debtors Clerk function.


Supplier statement reconciliation (Creditors Clerk function).


Inventory systems and bank statement reconciliation.


Payroll Clerk function from a bookkeeping perspective, including calculation of PAYE/SDL/UIF remuneration and the monthly EMP deductions and completion of monthly EMP 201 returns


Completion of annual IRP5, IRP 6 and IT3a documents, IRP 501 and VAT 201 return using both the manual submission system and e-filling.


Eligible to complete SARS returns other than Income Tax Assessment returns.



Qualifications
On successful completion, Learner is awarded:



Junior Bookkeeping: Bookkeeping to Trial Balance Skills Programme, 55 Credits


Junior Bookkeeping: Payroll and Monthly SARS Returns Skills Programme, 50 Credits


Certified Junior Bookkeeper (ICB) designation status CJBlcb (SA)


SAQA ID: 58375 Bookkeeping, 120 Credits NQF Level 3


Tuition Fees include Learner workbooks.  Membership and Assessment Fees to the ICB and Pastel on-line Assessment Fee will be charged separately.
For more information or to apply,
please click here
.