We are not an institution so please contact the
relevant institution directly for course information.
Register Here
FOR ALL THE LATEST OFFERS
AND SPECIALS NOW
Register
What are you looking for?
COURSE: CERTIFICATE IN INFORMATION MANAGEMENT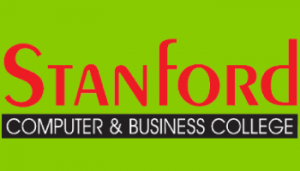 Type:
N/A
Duration:
Full Time
Certificate in Information Management (See note 1)
This competency is for Administrators who need to upgrade their Computer Skills.




Duration


NQF


*Full Course Fee


*50% Bursary Available
(to qualify - see notes)


Monthly Payments
(from)


Registration Fee




4 Months


NQF 3


R 5 200


R 2 600


R 650


R 1 190




Career Paths:
Data Capturer, Office Assistant.
Note:
National Certificate in Business Administration Services: Consists of Certificate in Information Management + Certificate in Office Administration + Certificate in Personal Development & the Business Environment. You can register for the 12 month courses or individual 4 month courses.
Source:
www.stanfordcolleges.co.za
​