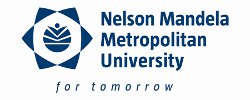 Introduction
This programme provides specialised training for middle and top management positions in the construction and related industries.
(Please note that these are the specific programme admission requirements - the university has its own
minimum admission requirements
.)
ADMISSION REQUIREMENTS 


The minimum admission requirement is the National Diploma: Building or a qualification deemed equivalent by the department and approved by Faculty Management Committee (FMC).


It is further expected of students to comply with the following requirements before being allowed entry to the qualification:




a weighted average of 60% in the final year of study in the diploma;


the student must obtain at least 60% for the major module (Construction Management III) in the final year of study in the diploma for entry into the Bachelor of Technology qualification.







APPLICABLE RULES
Obtaining the qualification
The qualification shall be obtained by completing the modules prescribed by Senate.
Awarding the qualification
cum laude
Unless Senate decides otherwise, the qualification shall be awarded
cum laude
if candidates comply with the relevant General Rules for the Bachelor of Technology qualifications.
DURATION
The qualification shall extend over at least one year of full-time study. Studies may also be completed over two academic years in consultation with the Head of the Department.
Career fields


Construction Management


Quantity Surveying


For more information on this course and modules,
CLICK HERE