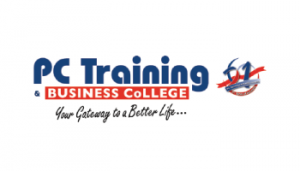 SAQA ID : 58375
NQF LEVEL : 3
(Minimum credits : 120)
Purpose of Qualification: This intemationally recognised qualification is intended for leamers who wish to attain knowledge and skills in the bookkeeping function. tt enables them to compile financial statements, manage creditors, perform payroll administration, E-filing with SARS, as well as serve as a Junior Tax Administrator: This programme also equips leamers with the basic numerical, communication and computerised bookkeeping skills programme required to operate effectively in a business environment.
Admission requirements: NQF Level 2 in Language and Mathematics Literacy.
Programme Accreditation: This learning programme is accredited by the Institute of Certified Bookkeepers and FASSET SETA. The programme is also negistened by the South African Qualifications Authority (SAQA) on the National Qualifications Framework (NQF).
Professional Designation: Successful candidates may negisterw~h the ICB and use the following professional designation: "Certified Junior Bookkeeper CJBlcb (SA)".
Articulation Possibilities:
Leamers completing this qualification may articulate to the Further Education & Training Certificate: Bookkeeping at NQF L 4.




Semester 1


Semester 2




Business Literacy (ICBlO I)

•  Life Skills

•  Numerical Skills

•  Communication Skills

•  Business Case Studies

Junior Bookkeeper Module:

Bookkeeping to Trial Balance (ICBl02)

•  Introduction to Practical Bookkeeping

•  Bookkeeping for Inventory Systems

•  Bank & Creditors Reconciliations


Junior Bookkeeper: Payroll and Monthly

SARS Retums (ICBl03)

•  Payroll administration

•  Basic Business Ethics

•  Monthly SARS Payroll Retums

•  SARS VAT Retum

Junior Bookkeeper: Computerised

Bookkeeping (ICBl04)

•  Computerised Accounting Package

•  Word Processing

•  Spreadsheets

•  Presentation graphics




Contact
PC Training & Business College.
​