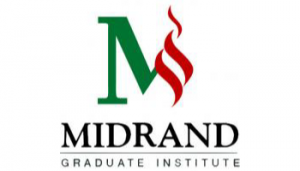 Bachelor of Science in Biomedicine
Duration
Full-time undergraduate degree programmes are offered over a minimum period of three years.
Description
Biomedicine
represents the interface between
medicine
and
biology
. It is a field with many opportunities that are fuelled by rapid advances in
technology
, creating the need to provide appropriate
healthcare
and
education
to the public. South Africa is in great need of skilled workers in the
science
and
technology
fields, and students studying MGI's
BSc in Biomedicine
degree can be assured of gaining both theoretical knowledge and practical skills in the field.
The programme is grounded in a fundamental body of
molecular
biology
that focuses on
human biology
. The degree will meet the need for people who can communicate at appropriate technical levels to bridge the gap between the layman and the expert. Furthermore it has a strong entrepreneurial approach, thus encouraging graduates to connect
biology
with business.
Undergraduate students will have the opportunity to participate in research and to present their findings in a public forum. They will be able to handle DNA and plant and animal tissue in MGI's laboratory whilst acquiring a strong foundation in
health science
s.
Graduates will have theoretical knowledge of human physiology, biochemistry, and pharmacology and its applications. In addition, they will meet the professional needs of the pharmaceutical and allied health industries by demonstrating sound research, and interpersonal, computer, verbal, and written communication skills.
They will be able to work as members of a team, collect, analyse, and present information, use
technology
or other methods of presentation for communication purposes, identify and suggest possible solutions to problems, and organise work requirements to meet deadlines. Graduates will furthermore understand the world as a set of related systems by recognising that problem solving contexts do not exist in isolation.
Qualification structure
The syllabus comprises three levels:
Level 1
Students are introduced to the basic principles of
biomedicine
and
science
.


Science Skills


Principles of Biology


Quantitative Techniques


Introduction to Chemistry


Maths for Science Students


Human & Social Biology


Bio-entrepreneurship


Physics for Science Students


Applied Chemistry


Health Communication


Project Management


Computer Skills


Level 2
Students develop an intermediate level of knowledge in the field.


Introduction to Microbiology


Molecular Biology


Organ System Physiology


Biopharmaceutical Marketing


Medical Microbiology and Immunology


Economics of Health Care


Physiological Control Mechanisms


Personal Selling and Sales Management


Nutraceuticals and Functional Foods


Haematology and Cytology


Job shadowing a scientific representative


Level 3
On completion of this level the students will acquire a rounded knowledge in the field.


Systems Pharmacology and Chemotherapeutics


Clinical Trials and GMPs


Medical Biotechnology and Criminalistics


Endocrine and Neuropharmacology


Operations Management


Medicinal Chemistry and Analytical Chemistry


Internship


Students who successfully complete all levels of study are awarded the Midrand Graduate Institute Bachelor of Science in Biomedicine degree.
Career options


Laboratory Technician


Clinical Research Associate


Production Technician


Technical Sales Representative


Scientific Communication Officer


For more info
Midrand Graduate Institute
T: +27 (0)11 690 1700
[email protected]
Search for more
courses