We are not an institution so please contact the
relevant institution directly for course information.
Register Here
FOR ALL THE LATEST OFFERS
AND SPECIALS NOW
Register
What are you looking for?
COURSE: JEWELLERY DESIGN SHORT COURSE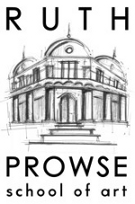 Type:
N/A
Duration:
Part Time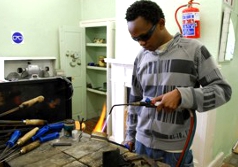 This course explores simple to complex jewellery manufacturing techniques and principles with a view to creating pieces of jewellery. Through exercises and projects, students are taught sawing, piercing, filing, soldering, bending, sanding, polishing and stone setting. After the introduction to working with metal and the use of some of the tools and techniques, students are encouraged to bring their own designs or illustrations of jewellery pieces they would like to make. They will be assisted with analysing and manufacturing these pieces. The fee includes the use of the School's facilities and tools, but not consumable materials.  A starter tool kit is available from the Lecturer.
LECTURER: Safia Salaam (Monday and Tuesday classes)
LECTURER: Belinda Ludek (Saturday morning classes)
COST: Monday mornings (Consecutive Courses: R600.00);
Tuesday evening's R690.00 (Consecutive Courses: R660.00)
DURATION: 4 Lessons: 12 hours:
TIME: Monday morning 9:30 am - 12:30 pm
Tuesday evening's 18:00 pm - 21:00 pm
Saturday morning: 10:00am-13:00pm
CLASS NUMBERS: 8 - 14
NEXT COURSES: TBA

Back to Ruth Prowse School of Art
Click here to download Application Form