We are not an institution so please contact the
relevant institution directly for course information.
Register Here
FOR ALL THE LATEST OFFERS
AND SPECIALS NOW
Register
What are you looking for?
COURSE: BED (FURTHER EDUCATION AND TRAINING: N...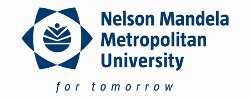 Type:
N/A
Duration:
3 Years Part Time
Introduction

The programme provides prospective teachers with knowledge of two or more subjects they will teach in the Further Education and Training (FET) Phase (Grades 10 – 12), as well as practical and professional training in the relevant learning programmes and methodologies.

Students are exposed to relevant teaching methodologies and related educational theory in years one to three. They are introduced to school-based classroom experience from the second year, while the fourth year comprises a full academic year of site-based learning in schools, incorporating an element of research.

Students will study two academic subjects in years one to three with an additional academic subject on first-year level that provides the background knowledge for teaching.



(Please note that these are the specific programme admission requirements - the university has its own

minimum admission requirements

.)

ADMISSION REQUIREMENTS FOR CURRENT GRADE 12 LEARNERS:


Candidates must be in possession of a recognised teaching qualification (minimum three years) (REQV13).


Candidates must have at least three years' teaching experience in the Further Education and Training phase.


Candidates, who have obtained at least 40% for Mathematics on the Standard Grade at the matriculation examination or at any other examination recognised for the purpose by the Senate, will be eligible to offer the modules in Mathematics.


ADMISSION REQUIREMENTS FOR APPLICANTS WHO MATRICULATED PRIOR TO 2008:


Senior Certificate comprising three HG subjects or N4 National Certificate with the relevant subject.


If Physical Science and/or Mathematics and/or Accounting is chosen as a subject, at least HG=E or SG=D is required.


The faculty can call candidates for admission interviews before final acceptance in the programme.


All prospective student teachers shall be selected.


Applicants may also be provisionally admitted on the basis of work experience, age and maturity.


Learners must score at least 27 points on the university's SPS rating scale.


Career fields


Education


Education: Further Education & Training (FET) Phase


DURATION
The qualification shall extend over three years of part-time study
For more information on this course and modules,
CLICK HERE