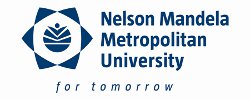 N/A
3 Years Full Time / 5 Years Part Time
Introduction

This BCom degree focuses specifically on the adult learner with work experience and incorporates strategies to integrate learning back into the workplace. This qualification offers the learner with a relevant mix of practical skills and comprehensive knowledge in the field of management.

Students who discontinue their studies after year 1 may qualify for an Advanced Leadership Certificate, provided that they have met all the requirements.

Student who have met all requirements for the first two years of study, in addition to meeting other specified requirements, may qualify for a Diploma in Management Development.


(Please note that these are the specific programme admission requirements - the university has its own
minimum admission requirements
.)
ADMISSION REQUIREMENTS FOR CURRENT GRADE 12 LEARNERS:
Candidates must comply with the admission requirements applicable to the BCom degree
.
Further requirements

Before a learner is registered for this qualification, he/she will be in possession of:


A tertiary qualification, or part thereof, in any field or discipline.


Work experience.  Where a prospective learner has no formal tertiary qualifications – five years work experience, with a minimum of three years gained in a managerial or supervisory position.


ADMISSION REQUIREMENTS FOR APPLICANTS WHO MATRICULATED PRIOR TO 2008:
Candidates must be in possession of a first degree or diploma in any discipline or have prior learning experience, namely five years' work experience with a minimum of three years' managerial or supervisory experience. 
Career fields
RECOGNITION OF PRIOR LEARNING
Recognition may be given to a mature adult learner with workplace experience who can demonstrate either by way of a formal assessment, or on completion of a portfolio of evidence, that he or she has the necessary workplace skills, knowledge and competencies as that of a qualifying learner.
HOW TO REGISTER
The BCom (Business Studies) Degree is divided into phase 1 and phase 2:
Phase 1:
Consists of the two-year Management Development Programme (MDP).  This forms the first and second year of the BCom (Business Studies) degree and is presented at the Bird Street Campus.  Application and registration for the MDP must be done via the NMMU Business School, housed at the Bird Street Campus.
Phase 2:
Learners will only be accepted onto the 3
rd
year BCom (Business Studies) if they have successfully completed the first phase.  Application to proceed to the 3
rd
year will be done via the Summerstrand South Campus and classes will be scheduled either on Summerstrand North or South campus.
Please note
: According to the NQF Act, learners are not allowed to obtain two qualifications in one.  This implies that a learner who wishes to complete the BCom (Business Studies) degree will not be issued with the MDP certificate, but will obtain the degree upon successful completion thereof.
DURATION
The qualification shall extend over three years full time and five years part-time study.
For more information on this course,
click here