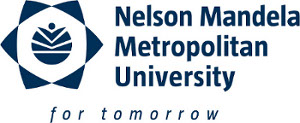 Introduction
With the option of majoring in at least one of the following subjects: Accounting, Business Management, Economics, and one other approved subject, this programme opens up a wide variety of career options in the world of business.
Students may choose from Accounting or General Accounting, Business Management (which includes fields such as entrepreneurship and the establishing of enterprises, the pivotal role of the business environments, marketing, logistics and purchasing management, financial and strategic management), and Economics. The programme also offers optional courses such as Languages, Public Administration, Psychology, Sociology, Geography, Geology, Political Studies and Music.
Note: Students who intend registering for a Postgraduate Certificate in Education after completion of a BCom degree must ensure that they have majored in two school subjects.
(Please note that these are the specific programme admission requirements - the university has its own minimum admission requirements.)
ADMISSION REQUIREMENTS FOR CURRENT GRADE 12 LEARNERS:
ADMISSION REQUIREMENTS FOR APPLICANTS WHO MATRICULATED PRIOR TO 2008:
Career fields





Economics & Statistics






Statistics



DURATION
The qualification shall extend over three years of full-time study.
 For more information on course modules, click HERE