We are not an institution so please contact the
relevant institution directly for course information.
Register Here
FOR ALL THE LATEST OFFERS
AND SPECIALS NOW
Register
What are you looking for?
COURSE: BACHELORS OF HUMAN ECOLOGY (SOCIAL DEV...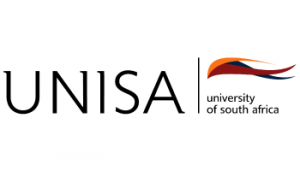 Type:
N/A
Duration:
3 Years Full Time / Full Time / Part Time
This programme prepares students to contribute to socio-economic stability and poverty alleviation by focusing on the basic food, clothing and housing needs of communities. After completing it, students will have a sound theoretical and practical understanding of strategic management in non-profit organisations, community development strategies and the design, management and evaluation of community development projects.
Type: undergraduate degree
Duration: 4 years full time
Compulsory Subjects
First year subjects:


Basic Chemistry


Basic Physics


End-user Computing


Physiology


Introduction to Sociology


Societal structures and processes in the South African context


Food preparation


Food preparation practical


Textiles: Fibres


Clothing construction: Theory


Clothing construction: Practical


Second year subject:


Business management


Ecosystems


Management as a process


Development of resources


Resource allocation and gender


Food preparation


Introduction to nutrition and energy yielding nutrients


Nutrition and nutrient deficiency diseases


Globalisation and social change in South Africa


Sociology of families and social problems


Sociology of population


Third year subjects:


Development approaches


Community development


Adult education and extension


The community facilitator


Housing as shelter


Housing: Soft Furnishings


Fourth year subjects:


Health and nutrition policies


Agricultural policies


Strategic MGMT in non-profit organisations


Resource allocation and participation


Monitoring and evaluation


Nutrition Education


Nutrition education and development


Nutrition education and extension


The community nutrition facilitator


Household and production environment


Anthropometry and space manipulation


Appropriate technology


Personal management


Careers: community development manager, adult education manager, community project manager.
Source:
www.unisa.ac.za
​
Follow us On