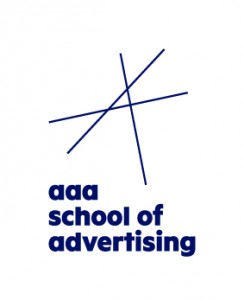 BA in Marketing Communication (Part-Time)
With specialisation in Brand Management or Account Management or Media Management or Digital Media Marketing
Why study
Marketing
at the AAA School Of Advertising?


Exciting career opportunities


Excellent salary package


Dynamic growth potential


ACA owned and respected by the advertising industry


What do you need to succeed?


Enjoy and thrive working under pressure


Manage and control large amounts of detail


Time management


Good at working in a team


Enquiring mind and good general knowledge


Clear, logical and lateral thinker


Personal integrity


Good sense of humour


Pride yourself on your staying power and your ability to see things throughSHORT COURSES


ALL of the modules that form a part of the BA Degree is available to study as 5 month short courses.
Fields of Specialisations


Brand Management


Media Management


Strategic Account Management


Digital Media Management


Curriculum breakdown


Principles of Marketing


Presentation and Writing Skills


Marketing Communication issues in Multicultural markets


Principles of Communication


Principles of Business Management


Year Two: 4 Modules


Global Marketing and Advertising


Entrepreneurship


Practice of Marketing


Research for Marketing Communication


Year Three: 5 Modules


eMarketing


Analytical and Financial decision making


Integrated Marketing Communications


Advertising Production


Consumer & Buyer Behaviour


Year Four: 5 Modules


IMC Campaigns


Creativity and Problem solving


Marketing and Advertising Planning Process


Specialisation : Brand – Media – Account or Digital Media Management


Work based learning (Internships)


 During the fourth year you will develop through three phases:


Phase One: MAPP
(The Marketing and Advertising Planning Process)
The dynamics of the marketing and advertising planning process are explored by means of sound strategic thinking and hand – on application. This is followed by practical campaigns in a simulated ad agency environment.


Phase Two : Specialisation
This phase opens windows on the specializations available, namely – Brand – Account – Media – or Digital Media Management.
Every student is required to select at least one specialisation. Once a choice has been made, students undergo intensive training by lecturers and members of the advertising and marketing industry.


Phase Three: Internship
All graduates are required to embark on a work based learning internship towards the end of the year.


ALL the modules that make up the part-time BA Degree are available to study individually as short courses. After successful completion of a short course a AAA module certificate will be awarded.
For more info
AAA School of Advertising
T: +27 (11) 781 – 2772
info@aaaschool.co.za
Search for more
courses