We are not an institution so please contact the
relevant institution directly for course information.
Register Here
FOR ALL THE LATEST OFFERS
AND SPECIALS NOW
Register
What are you looking for?
COURSE: APPLIED SPORTS PSYCHOLOGY/PEAK PERFORM...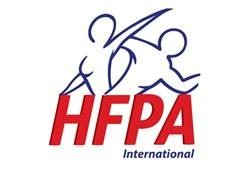 Type:
N/A
Duration:
2 Months
This course aims to introduce the 10 concepts used in the field of Sports Psychology which are critical to understand if you seek to excel as a coach. The peak performance coaching system is an eclectic one, based on many disciplines. The course is based primarily from the fields of psychology, sports psychology, and physical education (Kinesiology), coaching science, motor learning, and counselling.
The goal is to simplify the concepts in sports psychology and focus on how to apply them with athletes. Your ability to help your athletes apply what you teach them is critical to their success. Some of the concepts include the phases of Mental Coaching, expectations, process goals, confidence, mind-sets for training and Match Day, composure, perfectionism, facing your fears, pregame routines as well as how to develop a Coaching Philosophy.
Job opportunities:
The PPC certification program trains you to be a Peak Performance Coach.
Please Note:
Government Regulations prohibit using the title of "sports psychologist" unless you are a licensed psychologist in your country, and thus can use the term "sports psychologist."
You can use any other title to describe accurately your relationship, role, and Job Opportunities with athletes, such as:


Mental Game Coaching Professional


Mental Game Coach


Mental Trainer


Peak Performance Coach


Performance Enhancement Specialist


Mental Game Expert


Mind Coach


Health and Fitness Professional Academy