We are not an institution so please contact the
relevant institution directly for course information.
Register Here
FOR ALL THE LATEST OFFERS
AND SPECIALS NOW
Register
What are you looking for?
COURSE: ABET PRACTICE NQF 5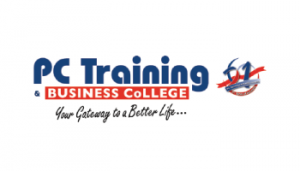 Type:
N/A
Duration:
Full Time
SAQA ID : 20483
NQF LEVEL : 5
(Minimum credits : 120)
Purpose of Qualification:
This qualification is for part-time ABET educators (who usually work in state or NGO 'night centres') may wish to complete either the National Certificate or Higher Certificate in ABET Practice, depending on whether they already have a FETC or not.
The Higher Certificate in ABET Practice (NQF Level 5) will equip practitioners in the following ways:
•  Facilitate a group of adult learners with confidence and take some initiative within a structured programme.
•  Facilitate learning areas at ABET levels 1-4, depending on choice of electives.
•  Work under regular supervision of a more senior practitioner.
Availability:
Durban, Pretoria, Johannesburg, Braamfontein, Cape Town, Polokwane and Port Elizabeth.
Registered with:
Department of Education.
Accredited by:
ETDP Seta.
Admission requirements:
Have in place FETC or RPL equivalent.
Minimum completion time:
1 year.
Articulation:
The ABET Practitioner SGB would like to ensure that these qualifications articulate horizontally with other level 5 qualifications in the ETD field, and also articulate vertically with all level 6 qualifications in the ETD field.
Assessment of programme:
Assessment is conducted as both Formative Assessment & SummativeAssessment. The Formative Assessment is covered as a Continuous Assessment Test and compilation of a Portfolio of Evidence by the learner. The Summative Assessment takes place as a National Summative Exam for 1st & 2nd Semester. It is compulsory for all learners to complete Work Integrated Learning (WIL) for completion of the programme.




Semester 1


Semester 2




Assessing in a Learning SituationEvaluate Facilitation Performance

Facilitate an Adult Learning Event

Plan a Learning Event


Facilitate a Programme of LearningSupporting Learners with Special Needs

Organise a Programme of Learning

Facilitate Communications at ABET levels 3 and 4

Providing Feedback to Learners




Career Focus
This qualification can lead to the following career opportunities:
•  Educators for Levels 1-4
•  Learning Programme Coordinator
•  Youth & Development Advisor
Contact
PC Training & Business College.
​
Follow us On