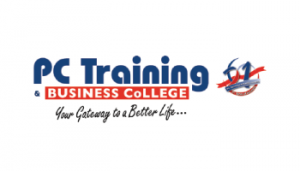 SAQA ID : 20838
NQF LEVEL : 4
(Minimum credits : 120)
Purpose of Qualification:
The qualification was designed due to demand from within the ABET field for an entry level qualification which would enhance access to qualifications for practitioners in NGOs and rural areas.
The qualification will produce a practitioner who:
•  Facilitates an adult learning group effectively using a ready made programme or materials package.
•  Facilitates a learning area or areas at ABET levels 1 and 2.
•  Ideally works under the ongoing supervision of a more senior practitioner.
Availability:
Durban, Pretoria, Johannesburg, Braamfontein, Cape Town, Polokwane and Port Elizabeth.
Registered with:
Department of Education.
Accredited by:
ETDP Seta.
Admission requirements:
A GETC or RPL equivalent.
Minimum completion time:
1 year.

Articulation:
This qualification articulates horizontally with other level 4 qualifications in the ETD field, and also articulates vertically with all level 5 qualifications in the ETD field.
Assessment of programme:
Assessment is conducted as both Formative Assessment & SummativeAssessment. The Formative Assessment is covered as a Continuous Assessment Test and compilation of a Portfolio of Evidence by the learner. The Summative Assessment takes place as a National Summative Exam for 1st & 2nd Semester. It is compulsory for all learners to complete Work Integrated Learning (WIL) for completion of the programme.
Semester 1
Semester 2
Communication
Mathematical Literacy
Evaluation of Facilitation Performance
Facilitate Adult Learning Event
Support Learners with Language and Literacies
Support Learners with Special Needs
Plan a Learning Event
Career Focus
This qualification can lead to the following career opportunities:
•  Training Volunteer Educators
•  Educators for Levels 1 & 2
•  Guidance Councillors
Contact
PC Training & Business College.
​