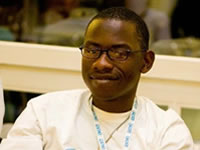 Cheteni proudly represents UFH at the Brightest Young Minds Summit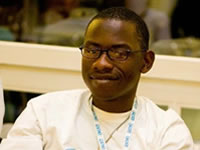 University of Fort Hare student Priviledge Cheteni represented the institution at the Brightest Young Minds Summit in Midrand, Johannesburg which takes place on the 23-28 July. 100 Young leaders selected from universities/college campuses across the nation gathered for the summit, which is South Africa's premier youth summit that brings together some of the most brightest and passionate young minds, with the view of connecting them and channeling their hearts and minds into initiatives that have a positive societal impact. The delegates are chosen from thousands of entries from university students and young people between the ages of 20-30 from all over the country and are availed an opportunity to interact and network with some of the country's top thinkers and leaders.
In essence, Brightest Young Minds is an incubator for social entrepreneurship. Cheteni, who already has numerous accolades under his name, which include being Chairman World Youth Government (Africa Region), being the Deputy President and Project Officer UFH Debating Society, being the Sub Sahara Google Ambassador, amongst many said that he was privileged to be a part of this group of people, who, according to BYM are: exceptional individuals who demonstrate both active and potential leadership, seekers of academic and/or professional excellence in business, public administration, arts, sports or the non-profit sector, active contributors to civil society who use their extraordinary creativity, energy and resources, are positive, young change agents who tackle current societal challenges, defy the status quo and write their own futures.
Article source: University of Fort Hare