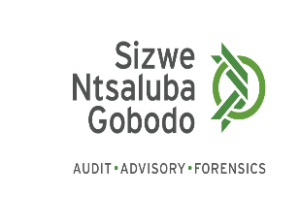 BURSARY PROGRAMME
The SizweNtsalubaGobodo bursary programme is intended for students who are serious about pursuing a career in 
Chartered Accountancy
. Students must be willing to conduct themselves professionally, having an objective view, great integrity and excel technically.
Since the start of bursary awards, SNG have helped many black students achieve their dreams of becoming CA's.
The bursary award will cover the students tuition fees, prescribed textbooks and accommodation. Over and above covering the cost of studying, students will have the chance to partake in paid vacation work, as well as mentoring to prepare for exams, and setting up of portfolios.
ELIGIBILITY REQUIREMENTS
Applicants must satisfy the following minimum entry criteria before applying (please note that failure to satisfy all the requirements will lead to your application not being considered):


South African citizen


Currently in Grade 11 or Matric year of study


Achieving a minimum of 60% in English and Mathematics


In need of financial assistance (previously disadvantaged individual)


Intend on becoming a Chartered Accountant (SA)


APPLY FOR THE BURSARY
Applicants who meet the minimum entry criteria, should email SizweNtsalubaGobodo and request a copy of the application form at: 
[email protected]
You may be required to submit clear copies of the following supporting documentation along with your completed application form (the submission of these documents is compulsory – if any items are missing, your application be disregarded):


ID document (certified copy of)


Grade 11 latest results (if currently in Grade 11)


Matric latest results (if currently in Matric)


Motivational letter explaining why you deserve to be awarded a bursary


CLOSING DATE
To be confirmed.
(Applications submitted after this date will not be accepted – please apply before the closing date to ensure your application is considered.)
BURSARY PROVIDER
For any queries related to this bursary programme, please contact SizweNtsalubaGobodo directly:
Tel: 011 231 0600
Email:
[email protected]
/
[email protected]