We are not an institution so please contact the
relevant institution directly for course information.
Register Here
FOR ALL THE LATEST OFFERS
AND SPECIALS NOW
Register
What are you looking for?
NMMU BURSARIES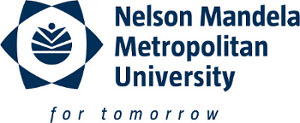 Scholar Merit Awards
The Scholar Merit Award scheme rewards top performing students for the marks achieved in the final grade 12 exams. The better the student's marks, the greater the discount on their fees. No application is necessary – the bursary is awarded automatically. Points are awarded for the symbols obtained in each of your seven NSC subjects and the amount is linked to the total merit points achieved. NMMU Vice-Chancellor's Scholarships
NMMU Vice-Chancellor's Scholarships
The Vice-Chancellor recently introduced a premier scholarship to top achievers in the country. The scholarship, valued at R60 000 a year, is renewable annually for the first undergraduate degree or diploma, provided academic performance remains of the highest standard. Up to 25 Vice-Chancellor'sScholarships are granted each year. For more information phone: Marketing & Corporate Relations on 041 504 3084.
Student Merit Bursaries
Returning students automatically qualify for merit bursaries based on the final results in their previous year of study. Students who pass all their modules with a weighted average mark of 70% (subject to change) or higher, receive a student merit bursary, the rand value of which is determined on a sliding scale. The minimum value is R3000. This award is only made to SA citizens.
Sport Bursaries
The NMMU Sport Bureau offers sport bursaries of varying amounts to those who have demonstrated the ability to play sport at a high level of competition.
Application forms are available from their office.
E-mail: [email protected] or phone 041 504 2496.
Closing date: Before the end of October each year.
Bursaries administered by NMMU
Bursaries are also available to full-time students using funds provided by private donors or trustees. Applications for financial assistance from funds administered by NMMU must be made on a financial aid application form. Application forms can be obtained from the Financial Aid Office on South Campus.
For more information on NMMU on SAstudy.co.za or visit their website
Download the NMMU Bursaries Booklet
Facebook Comments