We are not an institution so please contact the
relevant institution directly for course information.
Register Here
FOR ALL THE LATEST OFFERS
AND SPECIALS NOW
Register
What are you looking for?
EDULOAN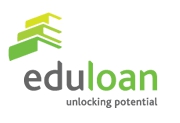 About Eduloan
As an education finance specialist, Eduloan is committed to making tertiary education both affordable and accessible to all aspiring students.
Eduloan has empowered thousands of South Africans to unlock their potential and start realising their dreams.  We understand the real costs of tertiary education and offer study loans which cover not only the course fees, but additional expenses such as textbooks, registration fees and educational tools such as laptops and PCs.  In addition, Eduxtras, our unique bursary management tool, will allow you to manage and allocate bursary funds for specific needs such as books, accommodation food and more, ensuring that your funds are spent appropriately. With offices located at all major campuses throughout the country, Eduloan and its committed staff ensure that you will receive local assistance no matter where you are.
Student Loan:
Your study loan is tailor-made to your affordability criteria, ensuring you never feel the pressures of being overburdened.  Registration fees, outstanding balances and other additional costs associated with your studies are covered by our study loans - all you have to worry about is achieving your educational goals.
Whether you are looking to increase your salary through improved qualifications, qualify for a better job position or just for personal enrichment, Eduloan will be your partner on your education journey.
At
Eduloan
, there are fixed monthly installments for your
student loan
, which allows you to budget more effectively. There are no hidden fees and the payment periods are flexible according to your specific needs. Anyone can apply for an
education loan
on your behalf, as long as they are in fulltime employment and provided that the
Eduloan
monthly installments does not exceed 25% (based on a one year loan) of your sponsor's monthly basic salary.
You don't need to put down a deposit and we pay the amount you owe for your studies directly to the institution and then deduct the installments from your salary or bank account each month, which means no admin for you.
Finally, you get repayment periods of 6 to 22 months.
Some Great Benefits:


Affordable interest rates from as little as Prime + 1%, at selected  leading educational institutions countrywide


You do not have to put down a deposit for educational loan.


Fixed monthly installments allowing you to budget more effectively.


Payments include registration fees and outstanding fees.


We pay directly to the institution so there's no admin for you.


No hidden costs.


If you require, anyone can apply on your behalf (e.g. family or friends), as long as they are in full-time employment.


You can also apply for a loan for books and educational tools, including laptops.


If the borrower of the loan passes away, Eduloan will write off the remainder of your balance, provided you supply us with a copy of the death certificate or a letter from the company in cases of retrenchment.


There is no cut-off period for study loans! That's right; we're open 365 days a year.


Approval is quick once we have received all your documentation.


How To Apply
In addition to the completed application form you must also submit the following:


You or your sponsor's latest original salary advice (or a certified copy thereof).


A certified copy of your identification document.


A study fee quotation from the institution you will be studying at (this is not required if you are applying for a book loan).


You or your sponsor's latest month's bank statement to prove you are an account holder and in permanent employment (or 3 month's personal and business bank statements, if you are self-employed.


Please keep a copy of your completed application form in a safe place for your future reference.


Contact Eduloan
Call Centre: 0860 55 55 44
SMS 'edu' to 32150 and we'll call you back
For more information on Eduloan, please visit their website
Facebook Comments