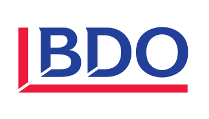 Bursaries
are available for those students currently studying, or registering, towards a qualification as a
Chartered Accountant
.
Bursaries
are available in Cape Town, Durban, Johannesburg and Pretoria and range from full bursaries where all costs are paid, to partial bursaries covering tuition and book costs.
Should you be interested in financial assistance please complete the
bursary application
form and send it, together with a motivational letter, a copy of your academic record to date and contact details, to
[email protected]
BDO
is always on the look-out for hard working individuals with inquiring minds. That's why you'll find us on a range of varsity campuses in South Africa. Look for
BDO
during your orientation week and campus recruitment days and keep an eye on our website for the latest campus visit dates. If your institution is not on our list, please let us know and we'll try and make a plan to come and visit. Info is also available at your campus career office.
We'd love to meet you.
For more information on
Campus Career Days
Download the
Application form
For more information on
BDO
, visit our website