We are not an institution so please contact the
relevant institution directly for course information.
Register Here
FOR ALL THE LATEST OFFERS
AND SPECIALS NOW
Register
What are you looking for?
ABSA BURSARIES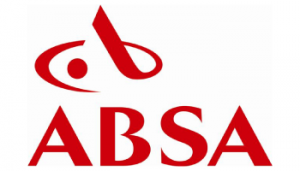 Who qualifies for the Bursary Programme?
Bursaries will be made available to students studying degrees that will provide essential or identified skills within the Financial Services Industry. Any one is eligible to apply for a bursary, provided that you are able to show that:


You have not received any other bursary for the same period for which you are applying for sponsorship from Absa


You are pursuing a course of study in a discipline that will benefit the Banking Industry


You are academically proficient


You have registered at a recognised Tertiary Education Institution in South Africa


You are a South African or Namibian citizen


What does the bursary include?:
The bursary includes full tuition fees and will be paid out according to the annual bursary award and the individual's needs. You will be assessed every year and if your performance is satisfactory, Absa will continue to sponsor you. This bursary programme helps Absa employ top talent and it also offers financial support to fulltime students studying towards one of the following qualifications:
Bachelor or postgraduate degree in:


Accounting (towards CA(SA) or CIMA or ACCA)


Actuarial Sciences


Mathematical Sciences


Informatics


Statistics


Risk or Investment Management


Engineering (Industrial OR Financial OR Process)


Agricultural Sciences majoring in one of the following:




Animal science with Agricultural Economics


Soil science with Agricultural Economics


Horticulture with Agricultural Economics


Viticulture with Agricultural Economics


Agronomy with Agricultural Economics


Plant production with Agricultural Economics







Bursary terms and conditions
The following are some of the terms and conditions of the bursary:


Successful applicants who meet the requirements are awarded a conditional Absa bursary pending their final year result.


Each successful student will have to sign a formal contract with Absa in order to secure funding. Awarded bursaries will be re-evaluated each year based on academic performance.


Successful applicants will be bound contractually to work at Absa after graduation for a period equal to the tenure of the bursary. Placements will be made according to the needs of the business.


Students are expected to complete their qualification within the disciplines as agreed with Absa.


Students may be requested to participate in relevant project and skills training.


Absa will only fund one qualification at a time.


A selection of students will be made in line with the Absa Employment Equity strategy.


Qualifying criteria for postgraduate and undergraduate university students:


Applicants must be studying full-time for the next academic year at an Accredited South African university towards one of the qualifications listed above.


Undergraduate or postgraduate students must have achieved a minimum average of 70% in the first semester of their degree studies for the present/current academic year.


Applicants must not have a criminal record.


How do I apply?
Applications will be open from mid July to end of August and candidates will be able to
apply online
.
Facebook Comments