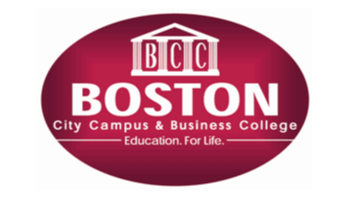 Boston Revealed as a Leading Brand Among the Youth by Sunday Times Generation Next 2011 Brand Survey
The seventh annual Sunday Times Generation Next 2011 Brand Survey Awards took place at the Theatre on the Track at Kyalami at the end of May, and Boston City Campus & Business College was voted as one of the top five Coolest University or College brands by over 7,200 young South Africans based in six different provinces.
The survey is a great indication of the desires of South Africa's youth, as only those between the ages of 8 and 22 were allowed to make their opinions known. This young cross-section of the population has been named Generation Y, and their thoughts and feeling with regards to the 72 categories polled are an important show of brand strength and future sustainability for those companies, brands, people and institutions that were recognised as the 'coolest' within their specific sections, with Boston receiving the nod among the country's many tertiary institutions.
---
Boston was determined as a top brand by virtue of two studies, the Coolest Brands and Lifestyle Habits, in which the young consumers were asked to consider which brands they liked and found 'cool'. This has been dubbed, like-a-nomics.
Like-a-nomics is the importance of likability to a company or brand's success, and thanks to the Facebook-inspired world we live in, the youth are shifting their view to one where the most likeable people, ideas and organisations are the ones we believe in, buy from and get inspired by. As such, Boston has proven to be among this list of inspirational brands, and South Africa's future leaders have given their thumbs up to the College.
"Any brand looking to strategically break through into the youth market first and foremost needs to know what the youth 'likes'," says General Manager of Advertising Revenue and Strategic Communications at the Sunday Times, Enver Groenewald. "As the buying force of tomorrow, youth need to be much more validated as consumers: they have the potential to make or break a product or service," she said.
The survey illustrates what brands have become ingrained in youth culture, as well as measuring how effectively marketing and branding campaigns – either specifically or not specifically aimed at this particular target market – are experienced and understand.
In the category of Coolest University or College, Boston City Campus & Business School placed fifth among the youth respondents, and their opinion is echoed by over 25,000 students attending classes and taking part in various courses offered by the popular College at 48 campuses.
South Africa's favourite and most popular celebrities, brands and marketing companies were present at the Sunday Times event, with Boston's brand awareness and loyalty given yet another boost with the latest in a long line of impressive achievements. The Sunday Times Generation Next 2011 Brand Survey was available as a supplement in the 29 May 2011 edition of the Sunday Times.
Article by Boston.co.za
​